From World Cup to Global Cup, Bustamante ready to fulfill childhood dream
By : Justin Felisko
February 06, 2019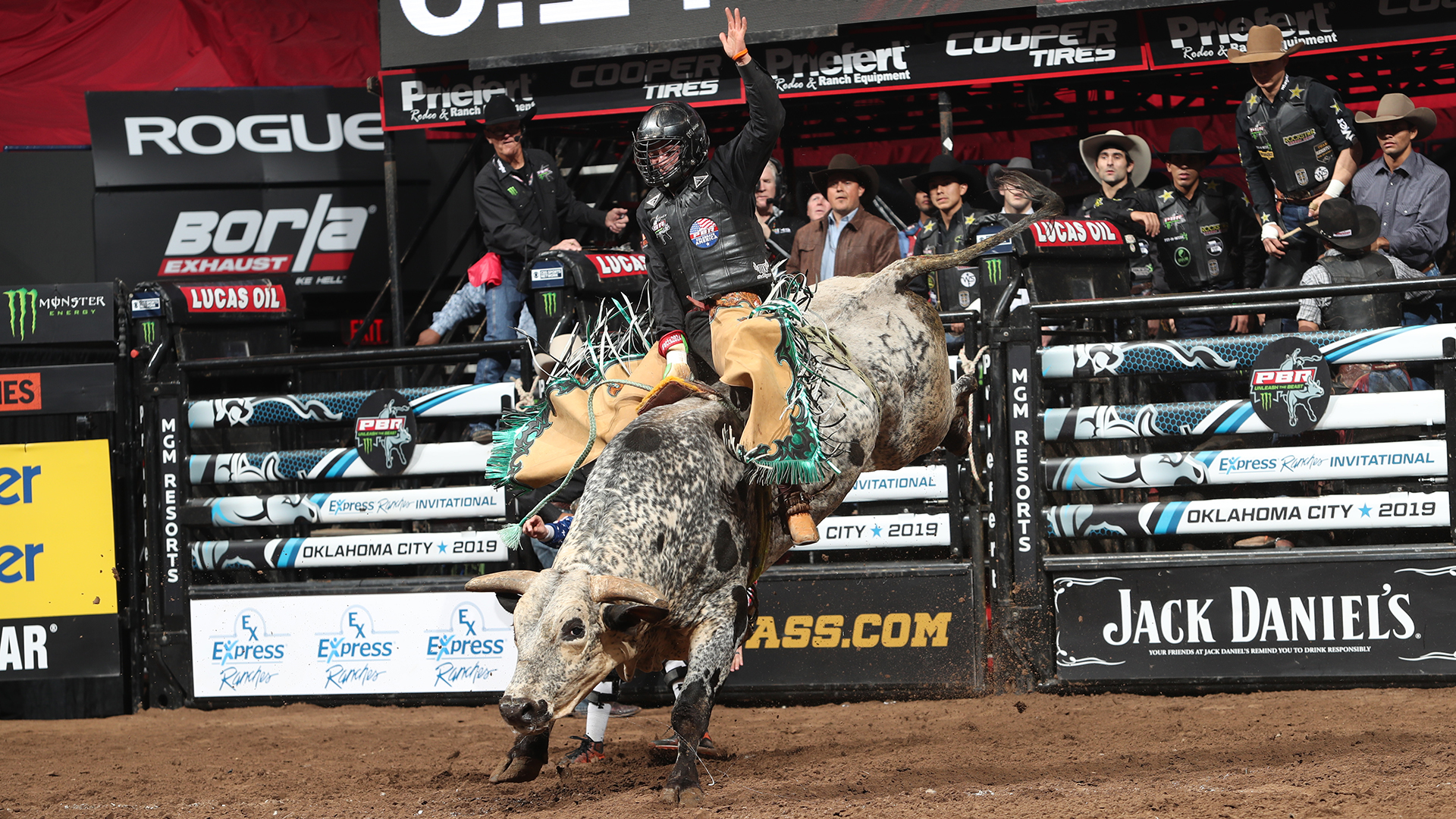 PUEBLO, Colo. – Little Esteban Bustamante was trying to fight his way through all of the outstretched hands, Sharpies, pens and other memorabilia that was being shoved into the faces of PBR celebrities Justin McBride, J.W. Hart and Guilherme Marchi.
The 13-year-old boy from Cuauhtémoc, Mexico, was doing all he could to try and sneak his way back to the locker room at the 2008 World Cup in Chihuahua, Mexico.
Esteban's father, Caesar, was a pick-up man on horseback inside Manuel Bernardo Aguirre Gymnasio, which allowed Esteban to have a little bit more access than the thousands of other Mexican fans that wanted to meet their favorite PBR heroes.
Bustamante knew the riders would eventually have to go back to the locker room to grab their things, but as he was jostling his way through the masses, he saw a cowboy off to the side with his head down.
The aspiring bull rider got excited and gasped.
"Whoa!" Bustamante recalled thinking to himself. "That is Ty Murray."
Bustamante was in love with the sport of rodeo, not just bull riding.
If he was not watching PBR events, he was trying to find footage of the National Finals Rodeo or other PRCA events online.
One of his idols was Ty Murray, and there he was, just a few feet away.
"It was pretty funny," Bustamante said this past weekend in Oklahoma City. "All the riders were there signing autographs and taking pictures. More people started coming in and everybody kind of got crowded. I then saw a guy walking. He was going somewhere, (head) down, and it was Ty Murray.
"Nobody knew who he was, but I knew. I never really just wanted to be a bull rider. I wanted to be an all-around champion. I wanted to be Ty Murray."
Fast forward 10 years, and Bustamante is riding in the bull riding organization that Murray and 19 other cowboys founded in 1992.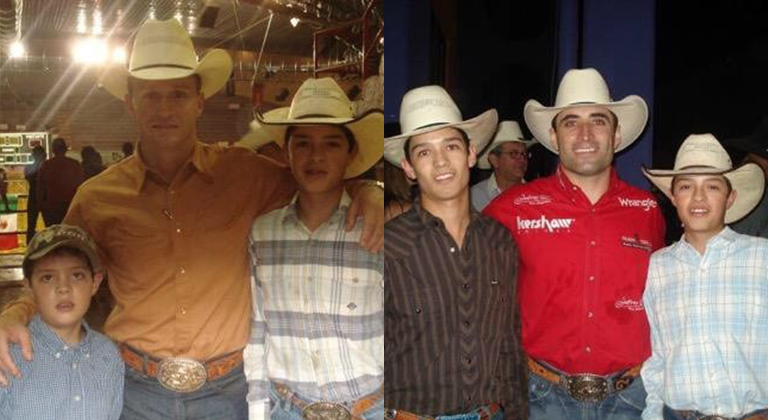 Even more so, Bustamante is going to be representing his country in the PBR's newest international team-formatted bull riding event – the WinStar World Casino & Resort Global Cup USA, presented by Monster Energy, on Saturday and Sunday at AT&T Stadium in Arlington, Texas.
Bustamante made his premier series debut in Oklahoma City as a Hispanic invite, and he says it is wild to think 10 years later he is the one kids in Mexico will be looking up to when he slides on the white, green and red jersey.
"It is kind of mind-blowing," Bustamante said. "It is something I have always wanted, and now I get to do it. I grew up watching the PBR, the NFR and watching all of the American rodeos. It is something I have always wanted to do; come over here to the U.S. and ride bulls professionally."
Murray will also be there this weekend watching Bustamante as a member of the CBS Sports and RidePass broadcast teams.
Fans can watch the Global Cup on Saturday (7:30 p.m. ET) and Sunday (1:30 p.m. ET) on RidePass. There will also be a highlight show on CBS national television Sunday at noon ET.
Bustamante moved to the United States five years ago at 19 years old to rodeo and attend college at Sam Houston State in Texas.
The now-24-year-old spent his first year simply taking English classes before enrolling in Sam Houston State's animal science program.
Bustamante is hopeful he can finish up his program by next December and begin to rodeo and ride at PBR bull ridings full time.
Team Mexico coach Gerardo Venegas had seen Bustamante around Texas at some rodeos and felt Bustamante's experience on American bulls, even those of a lesser caliber than the Unleash The Beast, would be helpful for the Mexican squad.
Team Mexico has finished in last place at each of the first two Global Cups.
"He rides good," Venegas said. "One of the biggest problems we have is some of the guys have never been on the level of American bulls. Not counting the level on the PBR TV level, he's been here for two to three years now and has been going to PRCA rodeos. So it should help having some experience with the caliber of American bulls."
Joining Bustamante on Team Mexico is No. 35 Juan Carlos Contreras, 2018 PBR Mexico champion Francisco Garcia Torres, 2017 PBR Mexico champion Francisco Morales, Jorge Valdiviezo, Edgar Durazo, Alvaro Aguilar Alvarez and alternate Luis Escobedo.
Bustamante was going to be Team Mexico's alternate for the Sydney Global Cup but he broke his arm at the RAM National Circuit Finals Rodeo in Kissimmee, Florida.
He got the call for this year's Global Cup from Venegas on Christmas Day.
"Gerardo asked if I was down for it, and I said, 'Put me in coach,'" Bustamante said.
Bustamante already got his first taste of the PBR's toughest competition in Oklahoma City.
He was bucked off by Soy El Fuego (2.54 seconds) and his re-ride Rising Sun (2.59 seconds). He did cover Sonny Boy for 69.5 points before taking the re-ride.
There were first-time jitters in Oklahoma City, and there certainly will be more nerves when he looks around the spacious home of the Dallas Cowboys.
Regardless, Bustamante is enjoying the journey and how far he has already come since being that little kid asking to take a photo with Ty Murray.
"It is exciting," Bustamante said. "It is not really nerve-racking. Not so far. Right now, I feel great. God has put everything in line for me. I haven't done anything. I have just tried to be patient and not get too far ahead of the game."
Follow Justin Felisko on Twitter @jfelisko