Mini Bull Rider Knight: "I know that girls can do anything"
By : Darci Miller
February 17, 2019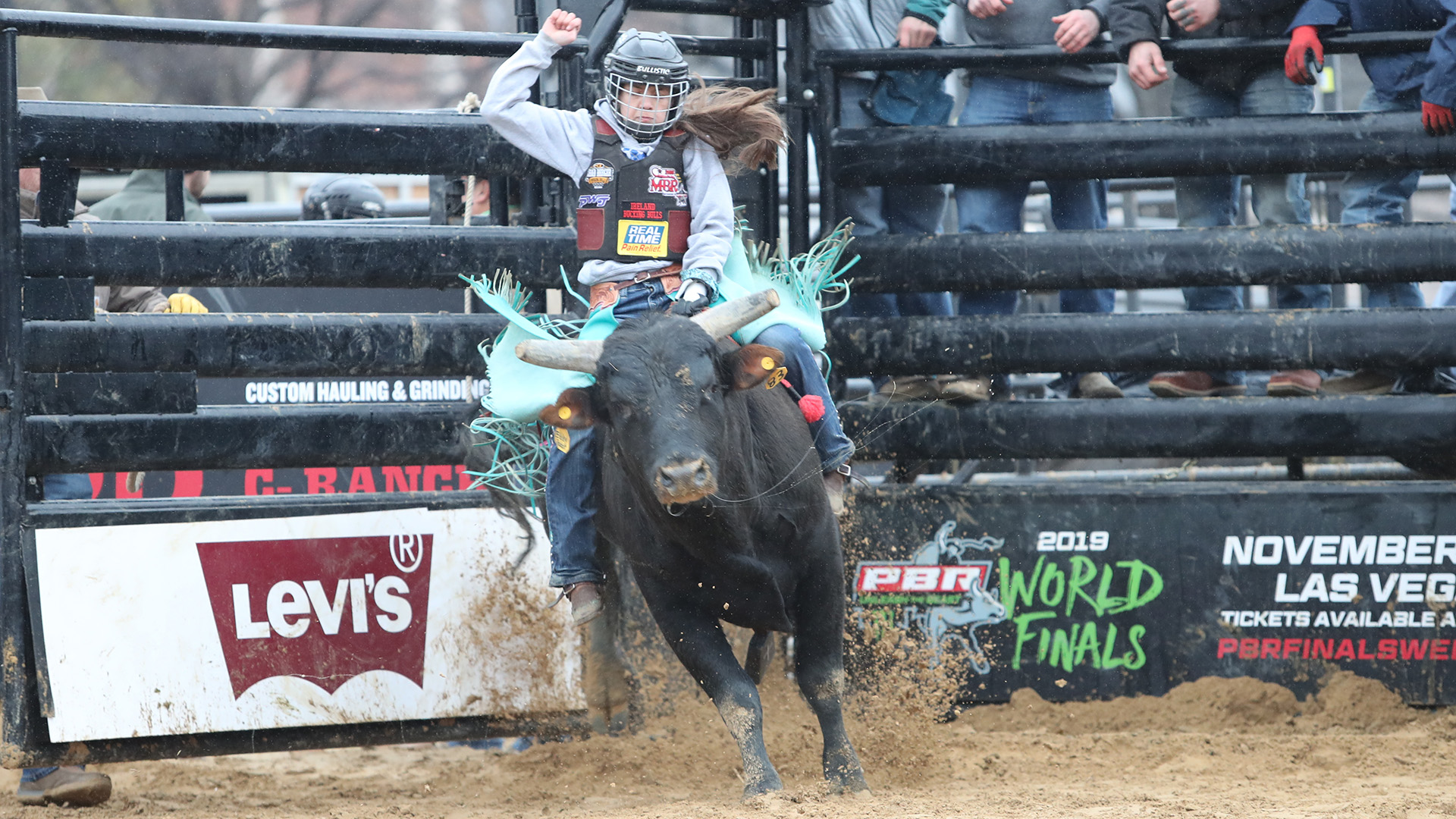 PUEBLO, Colo. – Najiah Knight is just like any other rider competing on the Mini Bull Riders circuit: tough as nails, not afraid to get dirty and relishing every opportunity to climb aboard a mini bull.
The only difference is the long, dark hair cascading from underneath her helmet.
In the male-dominated sport of bull riding, 12-year-old Knight is the only girl competing in the MBR.
The daughter of a bull rider, Knight grew up behind the chutes, observing her dad as he prepped his rope while embarking on her own fledgling career riding sheep.
"Since the age of 3 she was a little mutton busting champion," said Missi Knight, Najiah's mother. "It just kind of went from there. She was always behind the chutes with her dad, so I knew she was in good hands. I really didn't worry until they said mini bulls and I was like, 'Okay, what is a mini bull?'
"And then when I saw them I was like, 'Oh, she's got it.'"
Najiah rode sheep, calves and steers before trying her first mini bull at the Challenge of Champions Rodeo when she was 9 years old. She's been hooked ever since.
"I fell off pretty quick but it was really fun, so I wanted to keep on doing it," she said. "I was really nervous and I thought it was going to be really scary, but when I got out there it was really fun because everybody was cheering and everything."
Knight knows one other girl that rides bulls, but for the most part, she's the only girl holding her own in a field of boys.
"It's fun because they're all so proud of me after I get off my bulls and everything," Knight said.
As the MBR has overlapped with PBR events, Knight has gotten to spend time in the locker room with the world's best bull riders, and even the bigger boys have been behind her.
"It's neat to see the PBR bull riders recognize her," Missi said. "She knows all of them. And it's neat, the love and the support they all have shown her as being a girl bull rider. They're amazing. They have amazing support for her. They're behind the chutes with her, helping her dad put her rope on. When she gets bucked off, they're right there high-fiving her and telling her that she did a good job. They're so supportive of her. It's amazing."
Dajiah cites Paulo Crimber as giving her lots of help and advice during MBR events, and says she looks up to Keyshawn Whitehorse and Ryan Dirteater.
"They have really good form and they cover most of their bulls, and they're really funny," she said.
Whitehorse and Dirteater were members of the Team USA Wolves, an all-Native American team of riders, at the WinStar World Casino & Resort Global Cup USA, presented by Monster Energy, last weekend in Arlington, Texas. The Knight family is native as well, part of the Paiute and Klamath tribes in southern Oregon.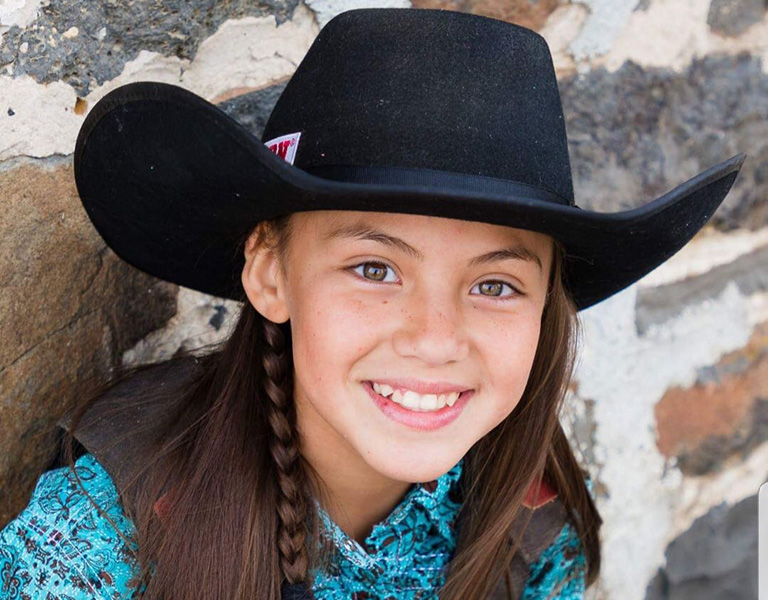 Knight will next be in action with the MBR at Iron Cowboy, presented by Ariat, on Feb. 22-23 at STAPLES Center in Los Angeles. She's never been to Los Angeles before, and says she's "really excited" to compete under the bright lights of one of the PBR's most important events.
She's not easily rattled.
In 2018, Knight finished 11th in the MBR World Standings in the junior division (10- and 11-year-olds), ahead of a number of boys.
"It was really cool because I honestly did not think I could do it," she said. "I kept working on my form and everything, and I made it to the (11th) spot which is awesome."
Knight has a barrel at home and trains on it with the help of her dad and older brother, Jedediah, who also rides bulls. Missi films all her rides so Najiah can see where she went wrong if she gets bucked off.
"It's just a family affair I guess," Missi said with a laugh. "It's something that she always wanted to do, so we support her 100 percent.
"We're pretty thankful for the MBR and the PBR for the amazing opportunities that they've given all the kids. It's a blessing to be part of their family."
And Najiah knows exactly what she wants to accomplish in bull riding.
"I want to be the first girl in the PBR," she said.
Knight is lucky enough to have had some female guidance in the Western world, pointing out Esperanza Leffew, wife of legendary bull rider Gary Leffew, as being particularly helpful.
"It's really cool because they give me pointers and they watch a lot of the bull riders, and (Esperanza is) usually behind the chutes with them," Knight said. "And she tells me what they do before they get on and everything."
Knight has no time for anyone who thinks bull riding isn't for girls.
"If you were a girl and you were on the bull, if you were living my life, you would know how it felt and how fun it is," Knight said.
"I know that girls can do anything."
Outside of bull riding, Knight is a regular sixth grade student. Her favorite subject in school is math – "because I'm really good at it" – and she likes to read and play sports. Basketball is her favorite, but she also plays volleyball and softball, as well as runs track.
But it's not lost on anyone that Najiah is taking a stand for girls everywhere.
"She's making that trail for these other girls that think it's only a boy's sport," Missi said. "She's showing them. She's tough as nails, and she's making her little mark on the world."