Sims ready for premier series almost two years after broken leg
By : Justin Felisko
March 29, 2019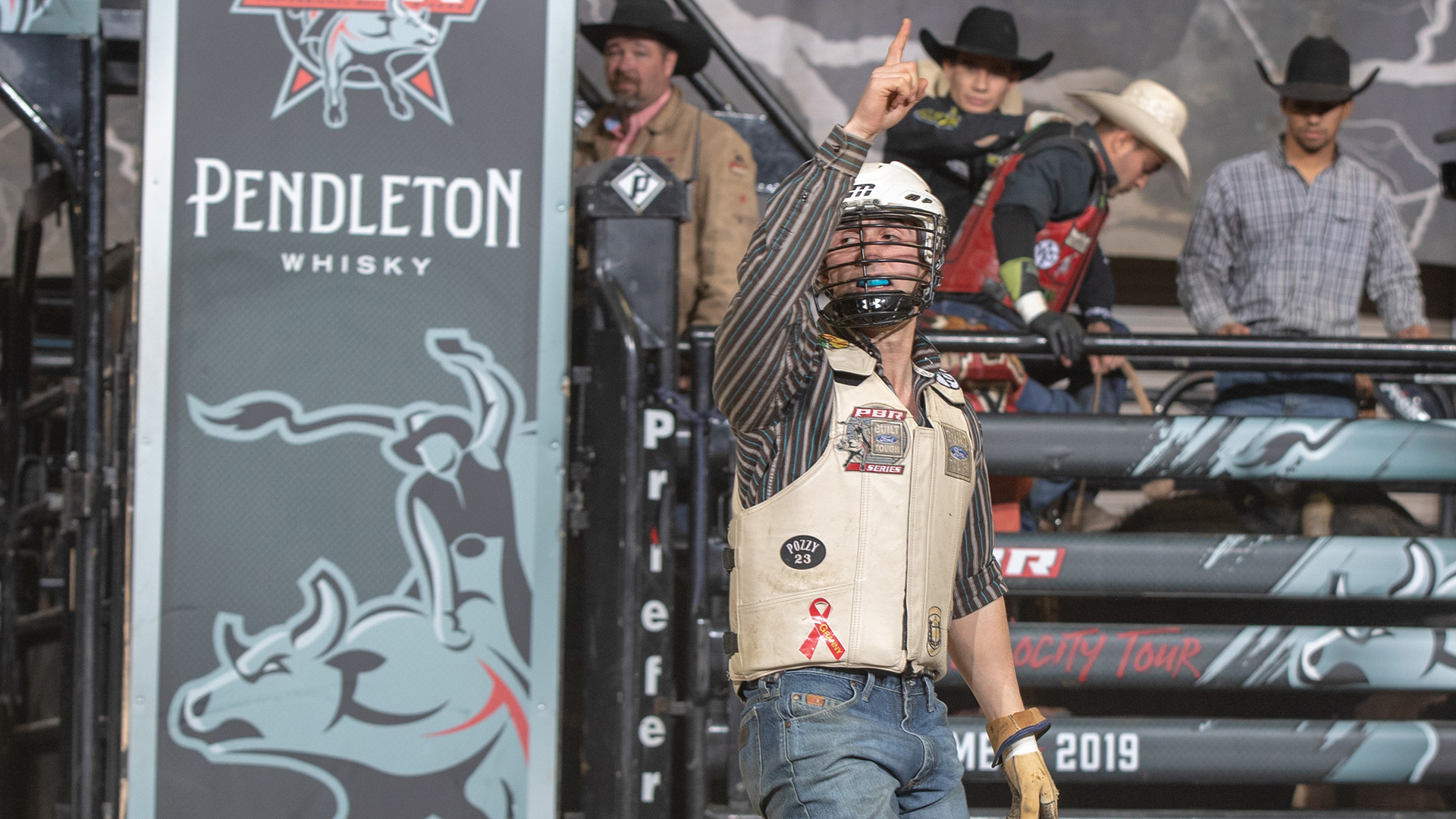 TACOMA, Wash. – It has been nearly two years since Swashbuckler stomped and yanked Brady Sims' left leg in ways that no human bone should ever be mangled.
The broken leg (tibia and fibula) ended Sims' 2017 season, but as he headed to the hospital in Sioux Falls, South Dakota, for surgery on April 2, 2017, at no point did he think it would take him 728 days before he would actually return to the PBR's premier series.
The road to recovery will come full circle when Sims climbs into the bucking chutes inside the spacious Tacoma Dome Saturday night for Round 1 of the Tacoma Invitational, presented by Cooper Tires.
"It definitely humbles you," Sims said earlier this year. "You go from the penthouse to the shithouse pretty quick. I am happy that I am back. I feel like being out that time and thinking and reflecting on my career, it definitely motivates you."
What ensued following Sims' broken leg was essentially another year on the sidelines after he tore his left groin six events into the 2018 season during the Wheeling, West Virginia, Velocity Tour event.
Sims, who has a history of groin injuries, underwent another surgery and expected to be out roughly three to four months. Instead he ended up never riding again last season.
"It was supposed to be a three-month deal to be done," Sims said. "Whenever I was done with my three months, and I got on my barrel and I would try to do things, it hurt bad. Then I was like, 'Shoot, okay, I will take a little more time off.'
"Whenever I got done with the rehab, I felt pretty good but whenever I went to use it, it didn't feel good at all. I got on one bull at the beginning of August and it hurt probably the most it ever hurt in my life.
"So I thought, 'Well, maybe I need to take some time off.'
He eventually got on a bull again in December 2018 at 2006 World Finals event winner L.J. Jenkins' ranch and things finally began to feel normal.
"It felt like I never had anything done," Sims said.
Sims made his PBR 2019 debut a month later with a third-place finish at the Rainsville, Alabama, Touring Pro Division event.
He heads into the Pacific Northwest ranked 59th in the world standings, 117.5 points out of the Top 35.
The Holt, Missouri, cowboy has drawn Sitting Bull for Round 1 (RidePass 9:30 p.m. ET).
A victory in Tacoma would go a long way to helping Sims make a push at returning to Las Vegas for the PBR World Finals for the first time since 2016, and third time in his career.
"It has been all I have been thinking about for two years now," Sims said. "That is what has been driving me."
2019 has been a mixed bag of results for Sims, but his 2-for-2 performance in Hampton, Virginia, earned him his first victory since the 2016 PBR Canada Monster Energy event in Calgary (Sept. 24) and gave him a spot in the Tacoma draw.
RideTV analyst and five-time PBR World Finals qualifier Colby Yates said Sims has shown glimpses of the bull rider who qualified for the 2015 & 2016 World Finals.
"He looked great," Yates said. "He was struggling so bad. There were some weekends where I am like, 'He is all the way down in the hole and he is never going to pull himself out of this mess because he would barely make it past the week.'
"You could see something was off. I have been around for a while and I have watched Brady Sims and the guy can really ride. He figured it out."
Sims is 5-for-17 (29.41 percent) in 10 non-Unleash The Beast events in 2019.
The 10 events is the most he has competed since he broke his leg at his 15th event in 2017.
Some even wondered if Sims was going to trade in his bull riding spurs and retire to become a stock contractor during the past two years.
Yes, Sims enjoys bucking bulls and cattle, and he now has 80-head of cows in Missouri, but he is focusing on riding bulls foremost.
"Unfortunately I had to sit out way longer than I wanted to or planned, but retirement was never an option," Sims said.
At 25 years old, Sims knows there is still plenty of opportunities ahead of him, including this weekend.
"I am pretty excited," Sims said. "Hell, it is just fun to be back. Gosh dang it, I have been out of the game for what feels like forever. I am just so excited to be back."
Follow Justin Felisko on Twitter @jfelisko