Sweet revenge propels Lawrence to fourth-place finish, back into Top 30
By : Justin Felisko
March 31, 2019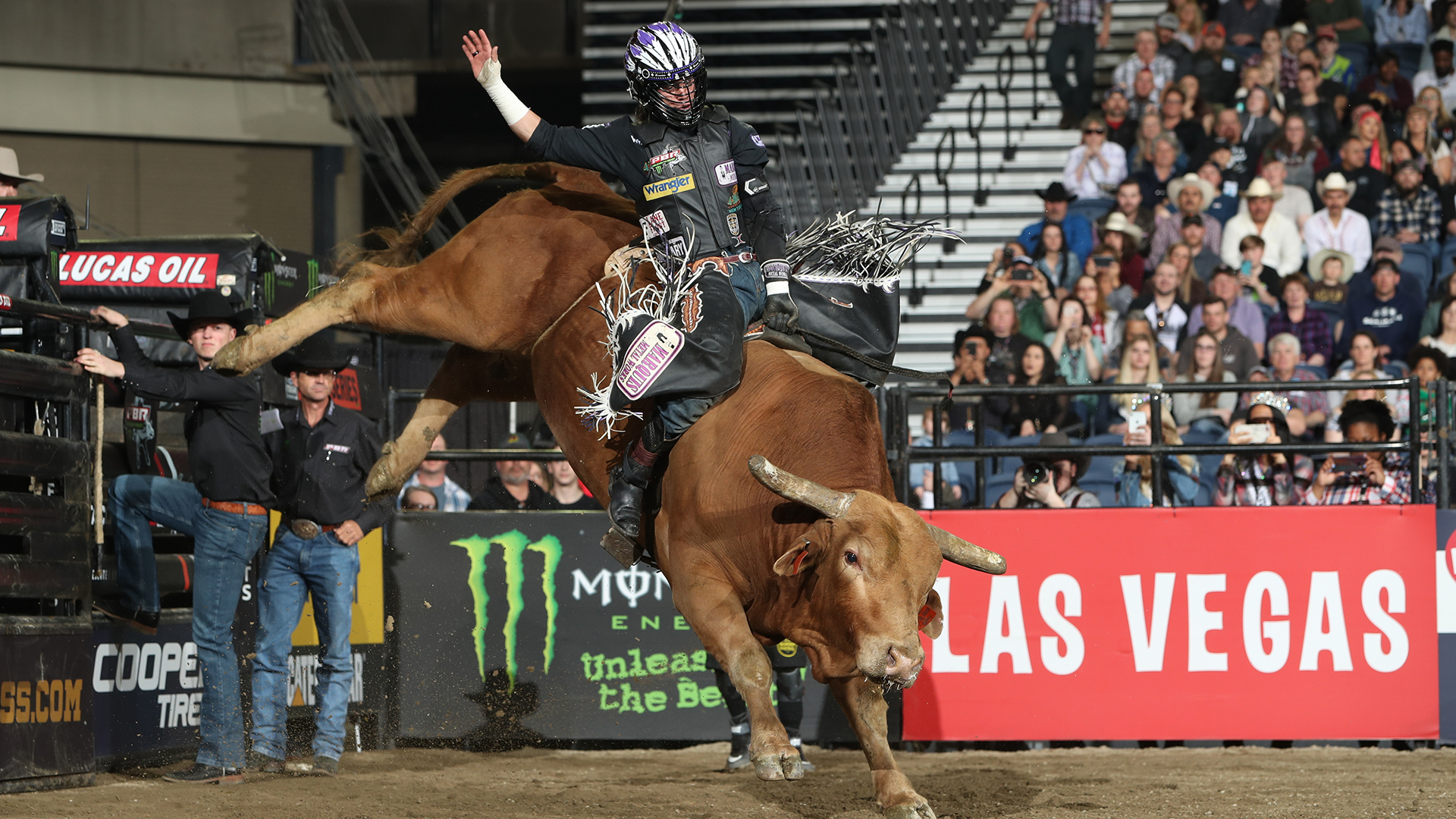 TACOMA, Wash. – Stetson Lawrence was thinking one thing when he saw the Round 2 draw for the Tacoma Invitational, presented by Cooper Tires.
"Payback time," Lawrence said with a grin.
He was matched up against Beaver Creek Beau Sunday at the Tacoma Dome, the third time he'd face off against the bovine. Things had not gone Lawrence's way in two previous matchups in Allentown, Pennsylvania (2015).
Sunday, though, was all about Lawrence.
Lawrence rode the six-time PBR World Finals qualifier for 88.25 points to win Round 2 and ultimately propel himself to a fourth-place finish overall.
"You've just got to know you can ride every bull you can if you try your hardest. I was a little out of position there for a little bit, but I just got it in my head that I don't need to give up anymore.
"I got to get back at him."
Lawrence is only the second left-handed rider in 45 outs to conquer Beaver Creek Beau. According to Probullstats, Beaver Creek Beau had bucked off 43 consecutive lefties since Ryan Dirteater rode him for 88 points at Jerome Davis' annual Touring Pro Division event in Archdale, North Carolina, in 2013.
In August of 2013 Dirteater rode a then three-year-old BC Beau in his third pro level out for 88 points. After that, Beau denied 43 consecutive lefties until Lawrence broke that streak today. https://t.co/F76SBR0it1

— Probullstats (@Probullstats) April 1, 2019
Beaver Creek Beau has only been ridden 15 times in 128 outs at all levels of competition.
Two-time World Champion and CBS Sports Network analyst Justin McBride was impressed by Lawrence's ability to fight to finish the ride.
"That was awesome," McBride said. "That was a really good ride. Beaver Creek Beau has his normal trip. That is what you expect out of this bull. But you watch Stetson. He is perfect for the first half of this ride, and then when things start going a little bit wrong it is easier to give up and let him drill you and say oh, Beaver Creek Beau got another one. But Stetson said, 'No, it is not over yet and I am going to finish this ride off.' That is an outstanding job."
However, another rematch did not go in Lawrence's favor during the championship round.
Lawrence, who previously rode Suspicious Minds for 84.75 points in Round 1, had a chance for the event victory against Biker Bob, but Biker Bob bucked him off in 4.39 seconds.
It was the fifth time he and Biker Bob have gone head-to-head. Biker Bob now owns a 4-1 record against him.
Regardless, Lawrence's season-best finish pushes him back inside the Top 30 of the world standings.
Lawrence began the event ranked 36th in the world. The 205 points he picked up in Tacoma has him sitting at No. 24.
The North Dakota native can now let out a sigh of relief knowing he will be in the draw for the upcoming First PREMIER Bank PREMIER Bankcard Invitational next weekend in Sioux Falls, South Dakota.
Fans can watch Round 1 exclusively on RidePass beginning at 8:30 p.m. ET.
"More than anything, I just need to stay consistent, and that's what I come into this weekend and every weekend (thinking)," Lawrence said.
Follow Justin Felisko on Twitter @jfelisko