Frost's first PBR 90-point ride puts him on Unleash The Beast
By : Justin Felisko
March 31, 2019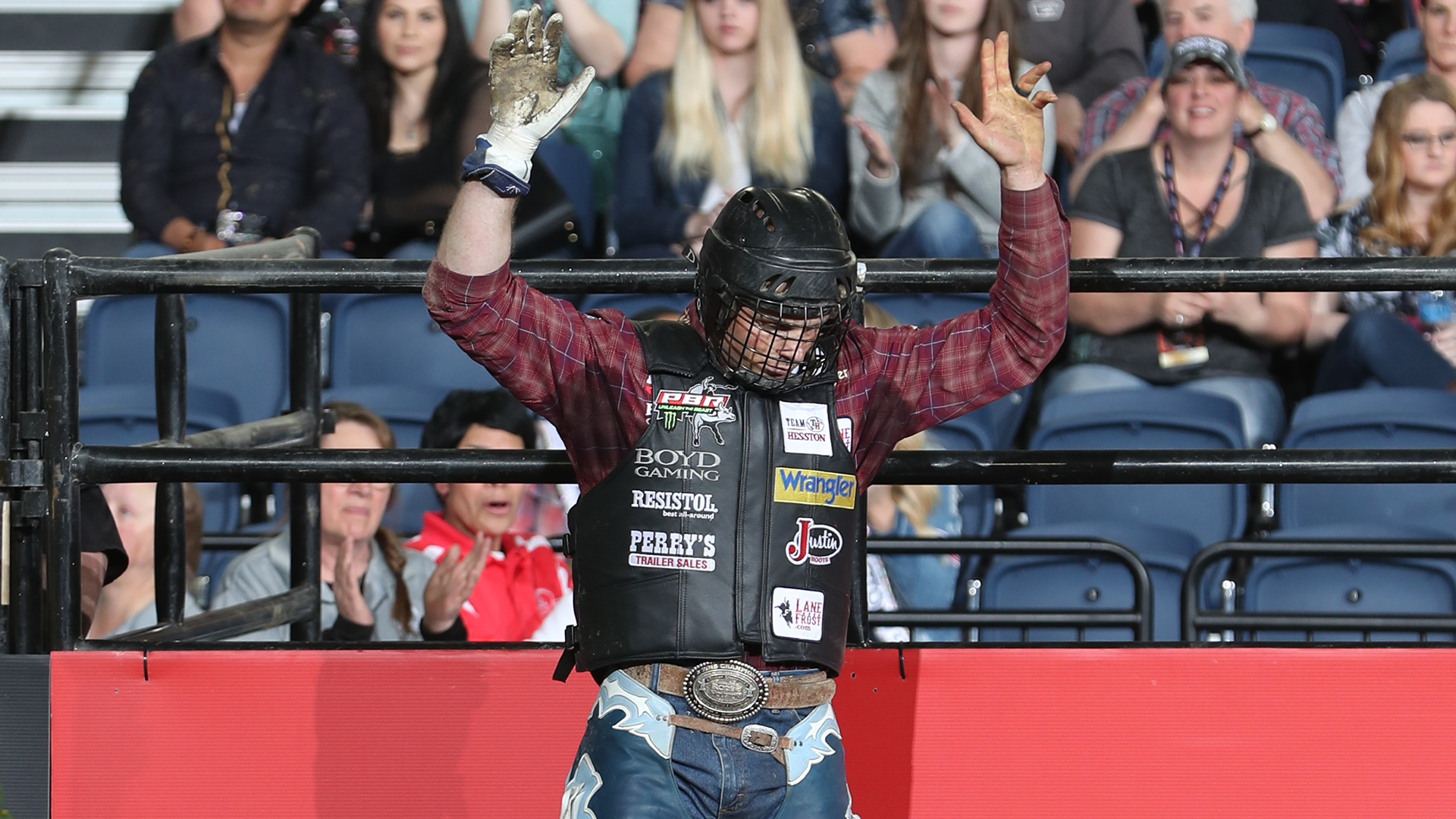 TACOMA, Wash. – Joe Frost may decide to buy himself a $1,000 flight to Sioux Falls, South Dakota, this week, but that is alright by him.
His second-place finish at the Tacoma Invitational, presented by Cooper Tires, netted him a $20,000 check and a full-time spot on the Unleash The Beast.
Frost has been trying for the last three months to crack the Top 30 of the PBR world standings, and the five-time Wrangler National Finals qualifier finally came through with just the kind of performance he needed to get himself on tour.
The 26-year-old rode Rewind for 90.5 points to win the championship round Sunday afternoon at the Tacoma Dome, ultimately pushing him to a second-place finish behind his traveling partner Cody Teel.
The ride is Frost's first 90 in the PBR.
"I was so lucky to have that bull," Frost said. "I figured surely one of the seven guys ahead of me'd pick him. They all kind of talked about it, but that's been a really good bull for a long time of Mike Corey, one of my favorite stock contractors, and I was just plum tickled to get to get on him and it worked out really good."
It was a strong bounce-back performance by Frost after Deep Water bucked him off in 4.04 seconds during Round 2 earlier in the day.
He had begun his weekend with an 87.25-point ride on Midnight Rain in Round 1 to put himself in contention for the event victory in only his second Unleash The Beast.
2002 World Finals event winner and RidePass analyst J.W. Hart liked what he saw from Frost in Tacoma, and he is ready to see Frost challenge ranker bulls now that he is ranked in the Top 20.
"He rode two really nice bulls," Hart said. "He didn't ride a rank one yet. He had one that was a little out-of-line-ish to him. (Deep Water) got him on the ground. I want to see him get consistent on the bulls that have that little different timing. That's the one transition coming from what I would say the rodeo world, where all them bulls have good timing. That's what they go get on at the CBR and the rodeos and stuff. Not all the bulls here have got that timing, but he'll get it, there's no doubt.
"I'm not cutting him down. I thought he rode two really, nice bulls. But the one that had a little stuff to him got him on the ground."
The Randlett, Utah, native can now plan out the rest of his first half knowing he is seeded on the PBR's premier series.
Frost entered Tacoma ranked 43rd in the world standings, but his 2-for-3 performance netted him 390 world points – pushing him all the way up to No. 16.
The PBR rookie will also be competing in next weekend's 15/15 Bucking Battle, which airs on CBS national television next Sunday at 3 p.m. ET, as a replacement for 2017 World Champion Jess Lockwood (broken collarbone).
"Well that's where we need to be," Frost said. "Now I can go buy a $1,000 plane flight to Sioux Falls, South Dakota and know I'm going to take it."
Frost said earlier this season that one of the benefits of competing in the PBR was that it would allow him to be able to work at home on his ranch during the week. Frost and his wife, Kylee, have 150 head of cows.
This week being home will certainly be a benefit with calving season underway.
Frost may even decide to make the 15-hour drive to Sioux Falls instead for next weekend's First PREMIER Bank PREMIER Bankcard Invitational in Sioux Falls, South Dakota, so that he can get more work done at home.
Regardless of how he chooses to get there, Frost knows he indeed will be in the draw thanks to his Tacoma showing.
"Well, I just might (drive). We'll see," Frost said. "We've got cows calving at home, so I'll want to be there as much as I can to help with that, but we done good enough to get to go next weekend.
"We're on the right track now."
Follow Justin Felisko on Twitter @jfelisko