It takes one to know one: PBR on CBS voice is an extreme athlete himself
By : Andrew Giangola
April 02, 2019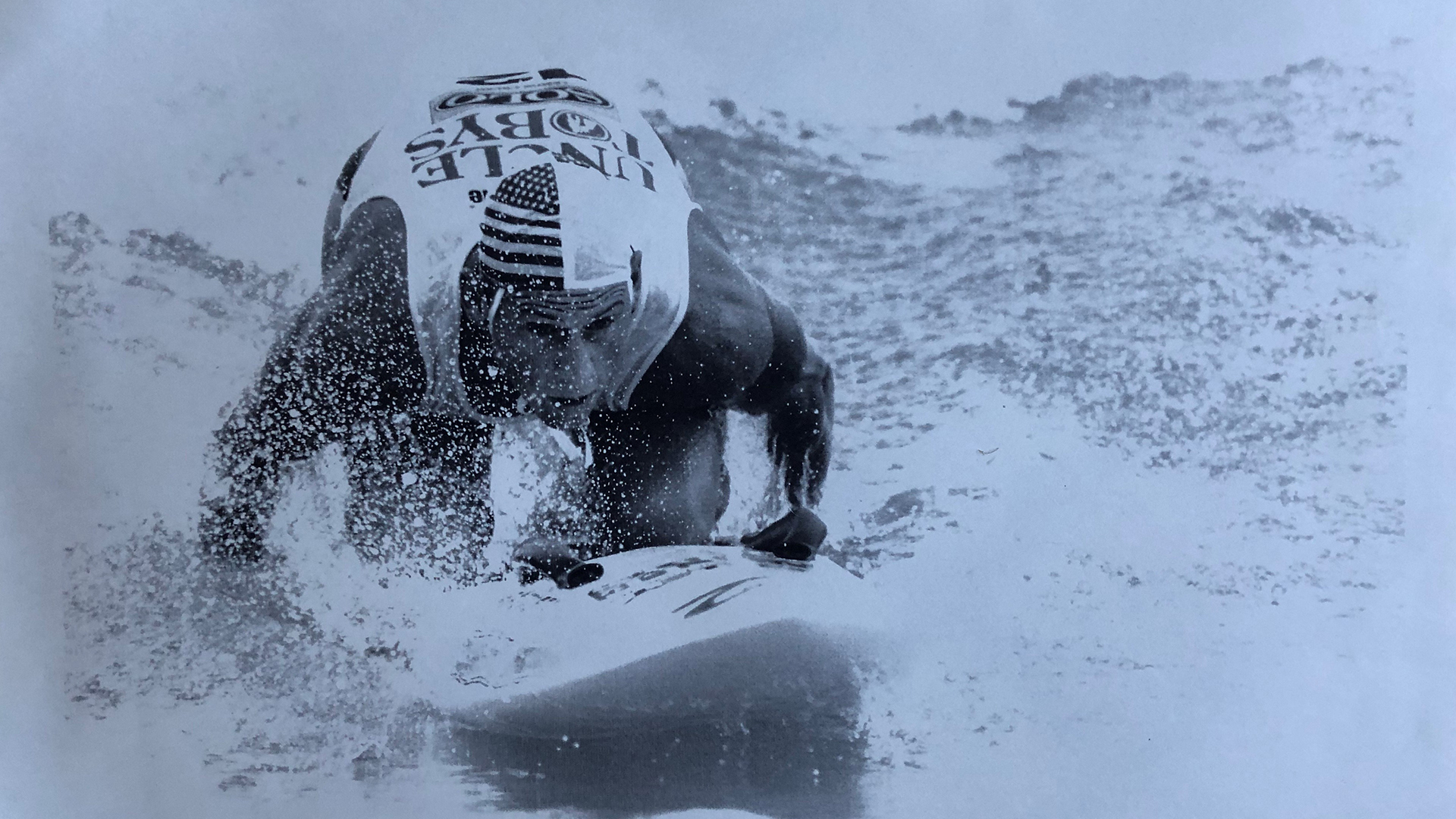 "Chase Outlaw tossed like a human Frisbee!"
"Bruiser puts a bruising on Tanner Byrne!"
"Barbosa runs into the Right Stuff… at the wrong time. He's down in 3.7!"
"Lockwood locked in… and Rising Sun helps him to a fourth qualified ride here in Las Vegas!"
Every PBR fan instantly recognizes the patented calls and the man behind the CBS mic.
What fans may not realize is that Craig Hummer, play-by-play voice of the PBR, is also an extreme athlete with serious street cred.
Better yet, make that ocean cred.
The Emmy-nominated veteran broadcaster was the top Ironman in the early 1990s, winning more than 40 national and International Lifesaving titles, including six consecutive international Ironman and seven straight American Ironman titles.
He was as dominant on the water as the championship bulls he now so colorfully describes are on the dirt.
Hummer competed in the professional Australian Ironman circuit, considered the pinnacle of Surf Lifesaving, combining swimming, running, kayaking and paddle boarding.
He retired from being a full-time athlete in 2006 but the experience keeps Hummer inside the mindset of a "passion athlete," which he defines as those who'd compete in a dangerous sport for no money at all.
PBR has paid out more than $184 million over the years, but cowboys would still get on rank bulls even without that kind of purse.
Hummer was able to make a nice living on the shores of Manly Beach in New South Wales, but admits he'd probably have done it for free.
Tapping into the experience as an aqua-sports extreme athlete gives the native of Columbus, Ohio, unique perspective for covering pro bull riding. While he's never been on a bull, Hummer can think like a rider.
"Even though my sport was not as extreme, going through a chaotic ocean line with 20-foot surf plays into the mindset of a professional bull rider," he said.
Competing in Surf Lifesaving and working for nearly 30 years as an Ocean Lifeguard has also prepared Hummer for the serious responsibility of describing the aftermath of epic wrecks in which riders don't always get up and walk away.
"I have to be in the moment, completely adaptable to take the broadcast in any direction, including when someone is injured, sometimes horribly," he said. "One of the unique aspects of calling PBR is to be willing to lead people through a life-or-death scenario, live. Going through all the training and treating people on the beach, seeing the look of horror on a parent's face when their child is bought back coughing up water gives you a small window into how bad things can be. On the broadcast, I always try to be respectful while leading people down a comforting path."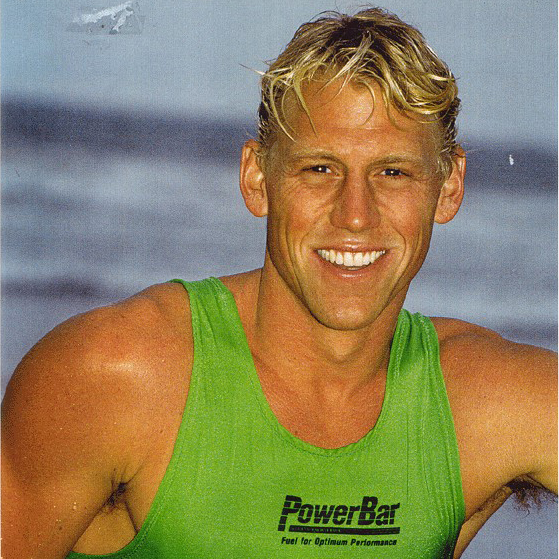 In the course of his career, Hummer has called more than 60 different sports, including five different Olympics on NBC, the Tour de France, adventure racing, swimming, diving, figure skating, volleyball, and the UFC.
He was in the Italian Alps as a field reporter for NBC covering the Olympic Winter Games Torino 2006 when he got a call from an executive at Versus to come cover bull riding.
The learning curve was quick and steep. He started as reporter and by late summer 2006 took over PBR's play-by-play duties. To start this season in early January, Hummer called his 11th PBR event at Madison Square Garden.
He's on point for a broadcast that on some Sundays has been second only to the NFL, attracting a larger audience than traditional stick and ball sports, which get a lot more mainstream media attention.
CBS is so pleased with PBR's growth as a brand and sports property that the network announced yesterday it will remain the home of PBR until 2028.
When PBR gets the prime Sunday afternoon NFL lead-in, the broadcast draws potential new fans who have never seen the sport. Hummer navigates a tricky balance – going deep enough into strategy and world title implications for avid fans while keeping it simple for those sampling for the first time something foreign and intriguing.
"The biggest challenge is balancing the macro and micro story lines – within the event, telling the story of one rider in a short time span to hook someone," Hummer explained. "How do you catch someone's interest? That's the constant creative struggle. I happen to do it live with words I can never get back."
Taking himself outside of the broadcast and trying to view the product objectively, he's stunned PBR on CBS has never received accolades like an Emmy Award.
"We may be the most unique sports programming on television in our storytelling," he said.
The ride takes eight seconds but Hummer has about 60 to serve up what his producer wants, tee up his analyst (either Justin McBride, Ty Murray, or J.W. Hart), and keep sideline reporter Kate Harrison and mic'd-up bull fighter Shorty Gorham in the mix as well.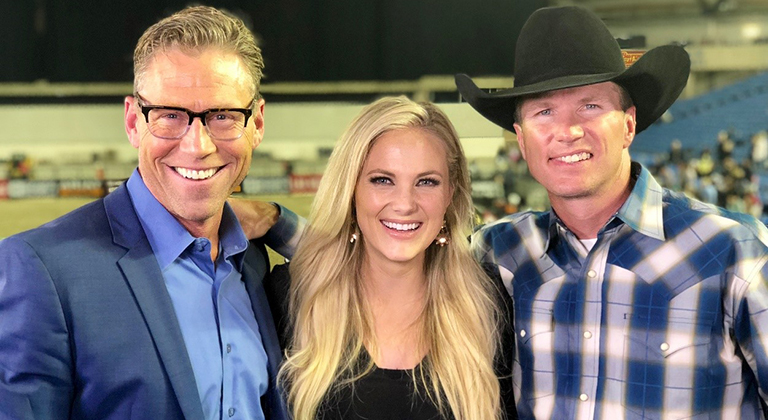 Hummer says over-preparing helps him stay in the moment to quarterback what is sometimes chaos on the dirt in a seemingly effortless way.
Fusion GPS has nothing on Hummer's dossiers. Each week he creates a book on least 35 riders – everything from hometowns and family member names to buckoff streaks and career-high rides.
On the road, he's up late poring over a list of dozens of bulls – their tendencies, their high-marked rides, who's ridden them and who hasn't. For an event like World Finals the list reaches 145 bulls.
Despite all the preparation, the patented punning calls and imaginative alliterations are usually spontaneous.
"I'm calling at least 35 rides a show, and they need to look and sound different, with characters who can hold people's interest," Hummer said.
"Going down the pun avenue is more to emphasize the bull's unique name and the cowboy pairing. I'm not trying to be a comedian or funny; I'm just trying to distinguish the moment and if people have fun with it, and are entertained, all the better."
"Chris Berman was doing this with NFL players a long time ago. If you said, 'He's trying to Bermanize the bull out,' I'd laugh and say you're probably right."