Teel's piece of cardboard research pays off
By : Justin Felisko
April 02, 2019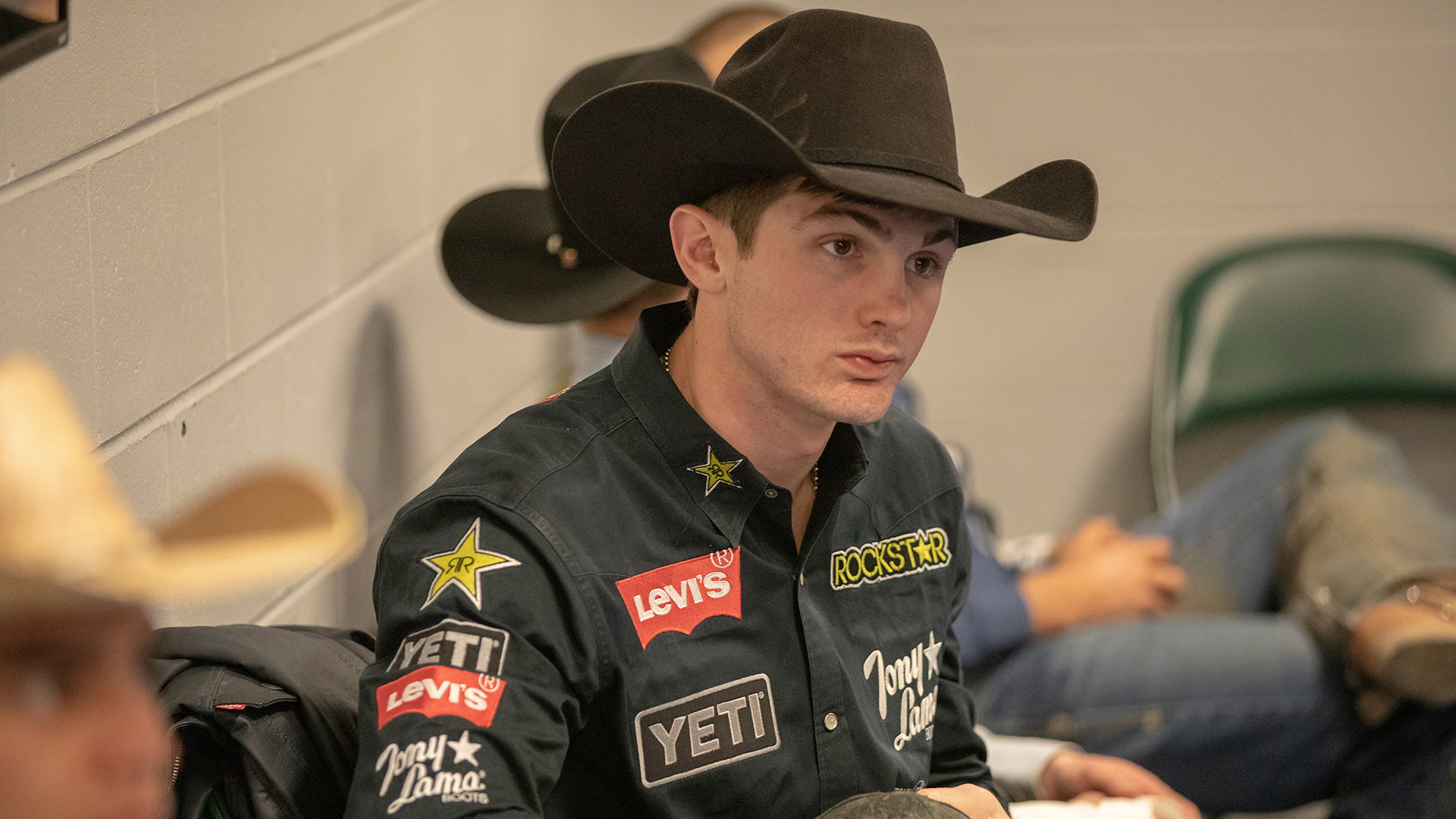 PUEBLO, Colo. – Cody Teel tucked the small, ripped piece of cardboard into his wallet Sunday morning and made his way toward the Tacoma Dome.
Teel is not one to look too far in advance, especially when it comes to bull riding when the next bull is always the most important.
However, he had bucked off four consecutive championship round bulls since riding Losing My Religion for 85 points at the season-opener in New York City.
Teel – the No. 32 ranked bull rider at the start of the weekend – knew being 1-for-5 in the championship round was not a pedigree for a PBR gold buckle.
That is why he spent Sunday morning doing a little pre-event homework in his Tacoma, Washington, hotel room with five-time NFR qualifier Joe Frost.
Teel went through the list of championship-round bulls for the Tacoma Invitational, presented by Cooper Tires, and began to hone in on Freckles Brown as his top choice.
"I was telling Joe that I don't want to get ahead of myself and worrying about too much since I still had another bull to ride, but I feel like I have picked a little poorly throughout the year," he said. "There is strategy. It is part of it. You just have to know what you are going to do. You have to do your homework a little bit, from what I have learned."
The only problem was Teel couldn't find a piece of paper in their hotel room for the life of him.
He took a piece of cardboard that came with his dry-cleaned riding shirt and tore off a piece to be his new notepad.
He scribbled on the cardboard the names of several potential options: Freckles Brown, Spotted Demon, Smooth Operator and Rewind.
The research paid off.
Teel rode Diamond Willow for 85.75 points in Round 2 later that day to have the top pick of the championship round draft. The Kountze, Texas, bull rider then selected Freckles Brown.
The 26-year-old then overcame a big jump immediately out of the gate to make the 8 seconds in the championship round for a season-high 90.25 points and win the Tacoma Invitational.
"He kind of got a little iffy right out of there with that little long jump," Teel said. "I knew he was going to have that, but he got me a little further back then I wanted to be right out there. He is a really good bull from the Wentzs. I saw Silvano (Alves) ride him earlier in the year (90 points), and I knew if I had a shot to get him I was going to take him.
"I was glad I was able to finish him better than I started."
Teel rode Crazy Days for 85.75 points in Round 1 and was the only rider to go a perfect 3-for-3 in Tacoma.
By earning 512.5 points in Tacoma, the 2012 PRCA champion is right back in the 2019 world title conversation.
The No. 8-ranked bull rider in the world heads into the First PREMIER Bank PREMIER Bankcard Invitational in Sioux Falls, South Dakota, 1,361.67 points behind world leader Chase Outlaw.
He will square off against Arctic Assassin in the 15/15 Bucking Battle on Saturday night.
Fans can watch the 15/15 Bucking Battle on Sunday on CBS at 2 p.m. MT.
Teel began the season as a potential 2019 World Champion contender following his strong finish to 2018, concluding the season ranked No. 3.
Yet he found himself outside of the Top 30 heading into the weekend.
"I wasn't doubting myself," Teel said. "I didn't feel like I was riding bad. I just was letting ones slip by me I shouldn't have. My fundamentals felt solid. I just had to keep plugging along, keep the intensity going and wait for an opportunity like today to come along and I was glad to take advantage of it."
2019 had not necessarily been terrible either though Teel, who was riding 40 percent, was struggling to put together a full weekend and earn any points toward the world standings.
He had only posted two or more rides at two events this season before his flawless 3-for-3 Tacoma showing.
"Riding one bull a week. I was making solid bull rides, but not riding the bulls I was going to be able to get points on," Teel said. "40 percent or whatever. I have never been a big percentages guy, but around here they kind of tell the story because you are consistently getting on great bulls. So they do matter around here and I respect that.
"It did matter being 40 percent and still being at the bottom (of the standings). I have to ride those better bulls to win those round points. I just haven't been doing that and being consistent enough. Hopefully I can keep it rolling. That is the deal, ride those short round bulls."
2002 World Finals event winner and RidePass analyst J.W. Hart said one of Teel's strongest characteristics is that low-key mentality in the arena.
He is approaching the sport with mental ease, and that is reflective in his riding.
"He's so levelheaded, so cool, calm and collected," Hart said. "He didn't do nothing overly big, and he spoke about it. Bull riding's simple. You've just got to stay on and take advantage of the good ones that you get to get on, and he did exactly that. And he understands it. He understands the fundamentals and the basics of riding bulls, and I think that puts him years ahead of a lot of guys in that locker room that are, if you want to call them young and dumb. They're just riding, having fun doing bull riding, and he's got the maturity above and beyond."
Teel is 13-for-28 and his 46.43 percent riding average is fourth-best among active riders on the Unleash The Beast.
If he keeps riding consistently, and begins to knock down those championship round bulls, Teel will likely remain in the mix for the World Championship.
He could become only the second bull rider to win championships in both the PBR and the PRCA if he continues a march up the standings. Tuff Hedeman won the 1995 PBR world title and three PRCA titles (1986, 1989, 1991).
"It can happen," Hart said. "It's just a matter of time before it probably does happen. Every record's meant to be broken. I would say Teel, probably Teel's got the best shot."
Follow Justin Felisko on Twitter @jfelisko