Sioux Falls injury updates: Mauney may have broken ankle
By : Justin Felisko
April 07, 2019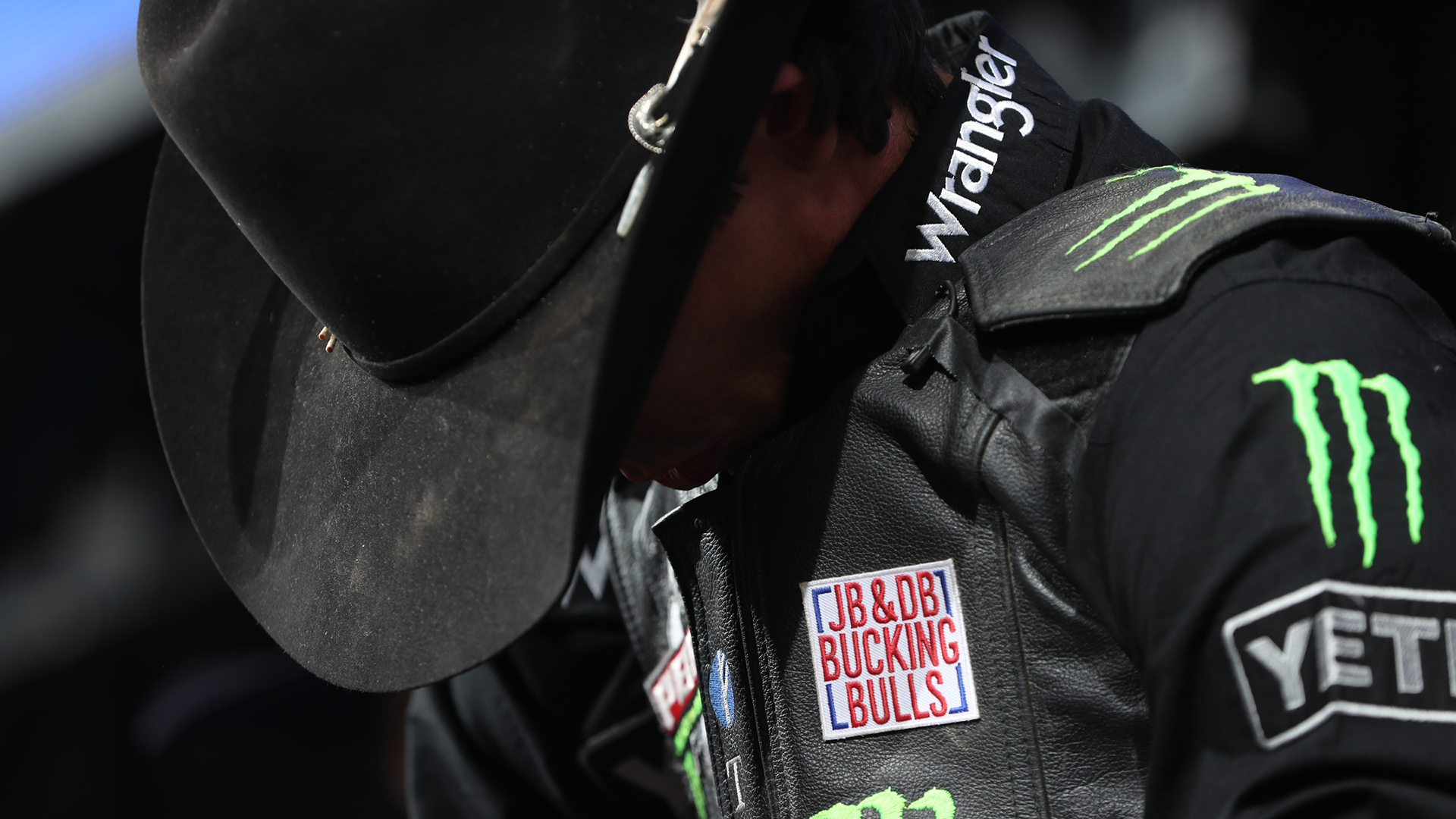 SIOUX FALLS, S.D. – The first three-day Unleash The Beast event in more than two months brought with it a significant amount of wear and tear on the Top 35 bull riders in the world standings.
Multiple riders left the Denny Sanford Premier Center on Sunday afternoon battered, broken and beaten with injuries ranging from broken jaws to potential broken ankles.
Below is a list of riders that were struck by injury in Sioux Falls.
Two-time World Champion J.B. Mauney (potential broken ankle)
The injury plague that is hovering over Mauney in 2019 opened up its storm clouds this weekend twice in a 24-hour span.
Mauney first had to withdraw from the 15/15 Bucking Battle Saturday evening after he thought he might have broken his right arm when Hard & Fast (2.13 seconds) bucked him off in Round 2.
A trip to the hospital late Saturday night revealed no fracture, though, and Mauney was excited to return to action against Lonesome Fugitive in Round 3.
He came up empty, though, lasting only 2.31 seconds before Lonesome Fugitive stepped on his right ankle.
The 32-year-old was unable to put any weight on the ankle and had to be helped to the PBR Sports Medicine room.
According to Dr. Tandy Freeman, Mauney may have broken his right ankle and he will need to get X-rays to determine the severity of the injury.
Freeman has Mauney listed as doubtful for next weekend's Billings Invitational, presented by Cooper Tires.
2016 World Champion Cooper Davis (sprained right wrist)
Davis did not compete in the championship round after he aggravated his on-going riding wrist injury in Round 2.
Iron Man bucked Davis off in 6.98 seconds during Round 3, and he immediately headed to the PBR Sports Medicine room.
Davis said he would consider getting an MRI this week on his wrist to see if his injury has gotten worse from the beginning of the season.
Freeman has him listed as questionable for Billings.
Like Mauney, Davis also had to get X-rays on Saturday night and did not compete in the 15/15 Bucking Battle. Get Shorty had tossed him onto his left shoulder in 2.98 seconds during Round 2.
Davis said on Sunday, though, that the X-rays on his left shoulder came back negative.
No. 11 Lucas Divino (dislocated left shoulder)
Divino will get an MRI this week and meet with Dr. Freeman to determine the extent of his dislocated left shoulder following the 15/15 Bucking Battle.
The rookie appeared well on his way to a sensational ride aboard Legit before bucking off in 7.55 seconds and taking a horn to his free arm shoulder.
There is currently no timetable set for Divino's return until he gets an MRI.
No. 13 Matt Triplett (concussion)
Triplett sat out of competition Sunday because of a concussion he sustained when Quick Fire bucked him off in 7.19 seconds in Round 2 on Saturday night.
He is questionable for his home state next week, and he will go through the PBR's concussion protocol.
No. 25 Stetson Lawrence (sprained left wrist)
Lawrence did not compete in the championship round after he sprained his wrist during his 87.5-point ride on Night Sweats.
The 30-year-old said after the event Sunday he expects to be good to go for Billings.
No. 36 Eduardo Aparecido (broken jaw)
Aparecido was back at the arena Sunday for the first time since breaking his jaw when he bucked off Acting Crazy in 2.71 seconds in Round 1.
The 28-year-old was in relatively good spirits and said that he will meet with a specialist in Texas on Monday or Tuesday to determine if he needs to get surgery.
Aparecido explained via Paulo Crimber that he is hopeful to make a return to competition in three weeks at the Wrangler Long Live Cowboys Classic, presented by Cooper Tires, in Columbus, Ohio, either way.
The six-time PBR World Finals qualifier said he will ride with a helmet if that helps him get cleared to return sooner.
No. 45 Tanner Byrne (separated right shoulder)
Byrne did not compete in Round 3 after he aggravated his separated right shoulder attempting to ride Deaconator on Saturday night. Byrne first aggravated it in Tacoma, Washington, when he was bucked off by After Midnight (2 seconds).
The Prince Albert, Saskatchewan, bull rider said he expects to take the next three weeks off and get healthy for the upcoming PBR Canada event in his hometown.
OTHER UPDATES
No. 37 Dakota Buttar had his back stepped on by Budakon in the championship round, but Buttar said afterward he would be OK.
No. 27 Derek Kolbaba (right collarbone) and No. 32 Marco Eguchi (bruised left knee) both competed on Sunday despite injuries sustained earlier in the weekend.
Follow Justin Felisko on Twitter @jfelisko