Castro understands it will take more than natural ability to win a world title
By : Justin Felisko
April 12, 2019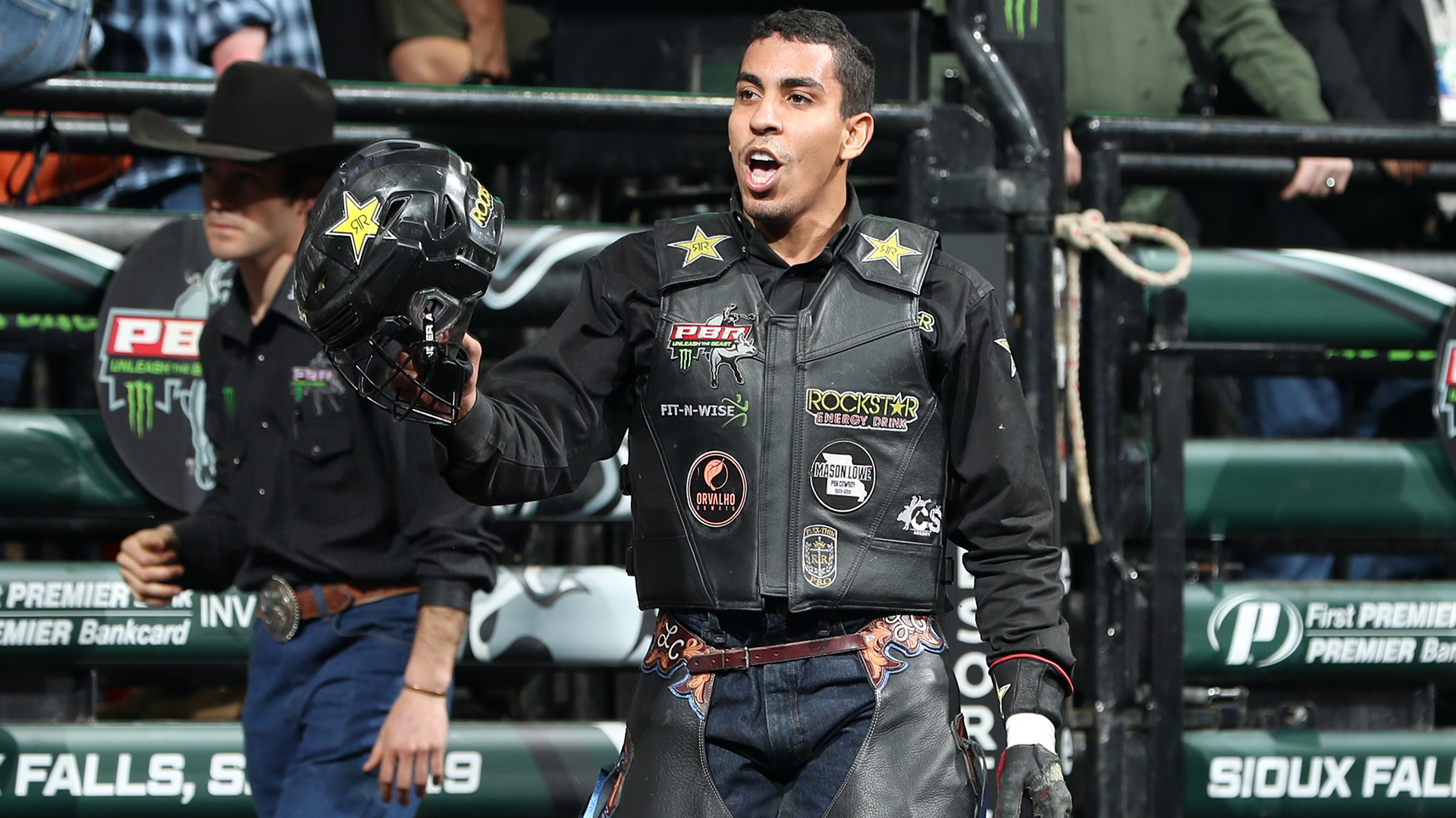 BILLINGS, Mont. – It was in late January when Rubens Barbosa and Luciano de Castro were talking about competing in the United States against the rankest bulls in the world.
At 35 years old, Barbosa is the oldest rider currently inside the Top 35, while Castro, a rising Brazilian star, is 13 years younger.
Despite the yawing age difference, the elder Brazilian statesman and the first Brazilian Triple Crown winner (2015 PBR Brazil champion, Rookie of the Year and Brazil Finals winner) have forged a close friendship over the past few years.
Barbosa remembers when he first met Castro at a bull riding in Brazil.
The 2011 Rookie of the Year was impressed by this young Brazilian's flash on the back of the bull. He saw all of the potential in Castro.
"In Brazil, he was a good bull rider," Barbosa recalled. "When I see him for the first time, I said 'Luciano is a very good bull rider'."
The question was always going to be, though, how would Castro adjust to riding in the United States against the rankest bulls in the world.
The U.S. is always a step up in competition.
Castro finished his 2017 rookie season 25th in the world standings. He then began to live up to his potential last year by concluding his second season ranked No. 6.
Barbosa, though, still felt that his "little brother" had another level to him.
"We have a lot of conversations about riding bulls," Barbosa said. "Luciano has a big fire. He talks about it a lot, and he helps me a lot too."
The five-time PBR World Finals qualifier knew what Castro needed to do, and he believes Castro can one day win a World Championship.
"I told him you need to do everything," Barbosa said. "You need more dedication. Wake up early. Work out more. He needed to be a little less lazy. Work out, and he needs more interest in bull riding because we come to America to ride bulls.
"Your career is short. It is not long. He is young. He needs to work hard because time passes quick."
Castro agreed that Barbosa was on to something.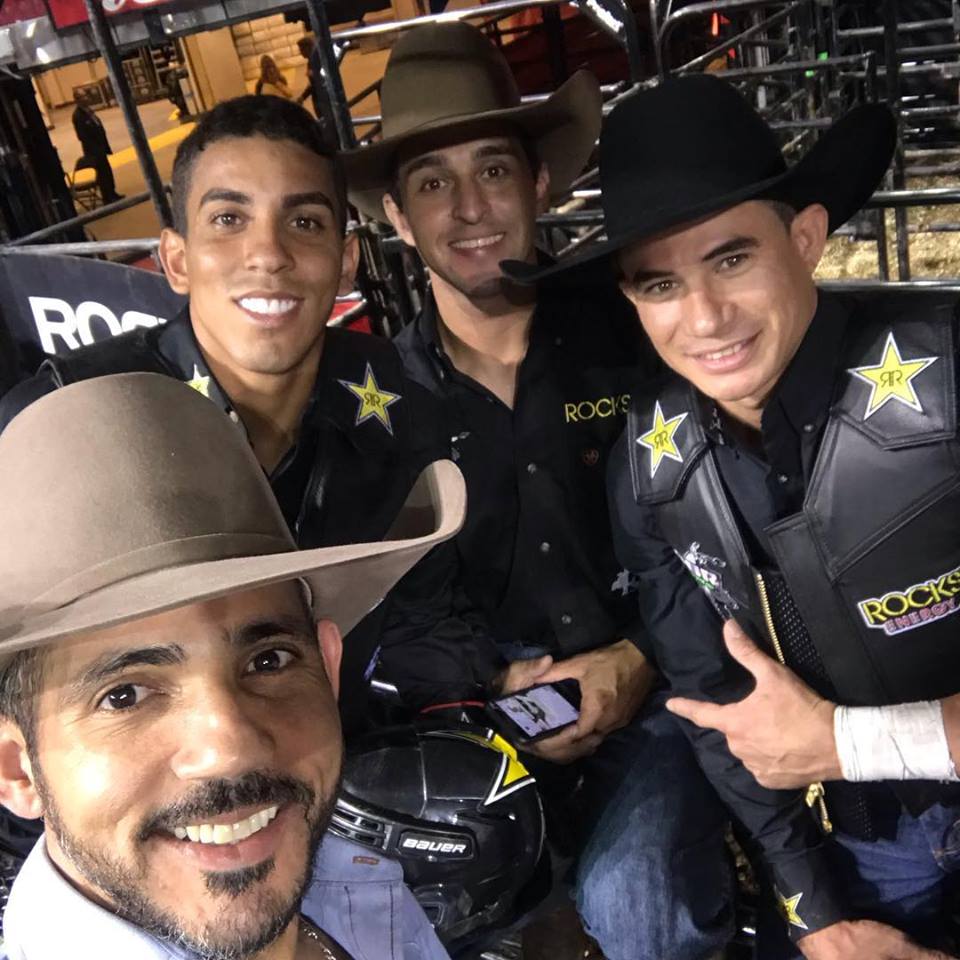 The third-year pro has learned through his first two seasons that relying on his youth and natural ability is not a recipe for gold buckle success.
"I was really lazy to go to the gym during the week, but after that conversation it kind of helped change the way I think," Castro said with the help of Paulo Crimber translating. "I need to take care of my body. These bulls are stout, prepared and ready to go. Now I have a workout plan, and that can help me to be a champion."
The Guzolandia, Brazil, bull rider was able to rely on his ability early in his career.
He was rarely bucked off in South America – riding 85.58 percent in PBR Brazil – but in the United States, he needs to do more.
"In Brazil, I never had to do anything. I always rode good," Castro said. "I never had to work out. I always rode bulls good and didn't buck off much. I didn't have to work out or anything to be prepared. But over here, it is a different ballgame. You are riding against the best in the world. Not just the riders, but bulls. Week in and week out. It is pushing me to do more."
Two months later, and Castro is beginning to see the fruits of his labor in the gym benefit him in the arena.
Not only is Castro improving his physical conditioning, but he also is educating himself more during the week about which bulls are in the championship round.
"I write down all the details," Castro said. "Delivery side. If they turn back, and which way they turn back. If they are good. If they are hard. If they are welly."
Castro heads into this weekend's Billings Invitational, presented by Cooper Tires, ranked No. 5 in the world standings.
He takes on Catch My Drift (0-0, UTB) in Round 1 (RidePass 9:30 p.m. ET).
"I try to go into the weekend with a positive, winning mindset," Castro said. "If it is going to happen, it is going to happen."
Castro is off to the best start of his career – 19-for-38 – and he is one of five riders covering 50% of their bulls or more on the Unleash The Beast.
He is also the only rider in the Top 5 of the world standings without a UTB victory this season, but he does have five Top-5 finishes in 11 events.
Castro trails his close friend and world leader Jose Vitor Leme by 884.16 points in the world standings.
"I'm trying to be in the No. 1 spot," Castro concluded. "I just have to (not overthink it). It is not like I plan on being like this. I just am waiting for it to happen. I am trying to do my best and ride good bulls. I just cannot let that take over my head that I need to be No. 1.
"I have to let it happen and get to the World Finals in a good position and try to get the world title."
Follow Justin Felisko on Twitter @jfelisko