Quaresima rides through hip fracture; Leme & Castro banged up in Billings
By : Justin Felisko
April 13, 2019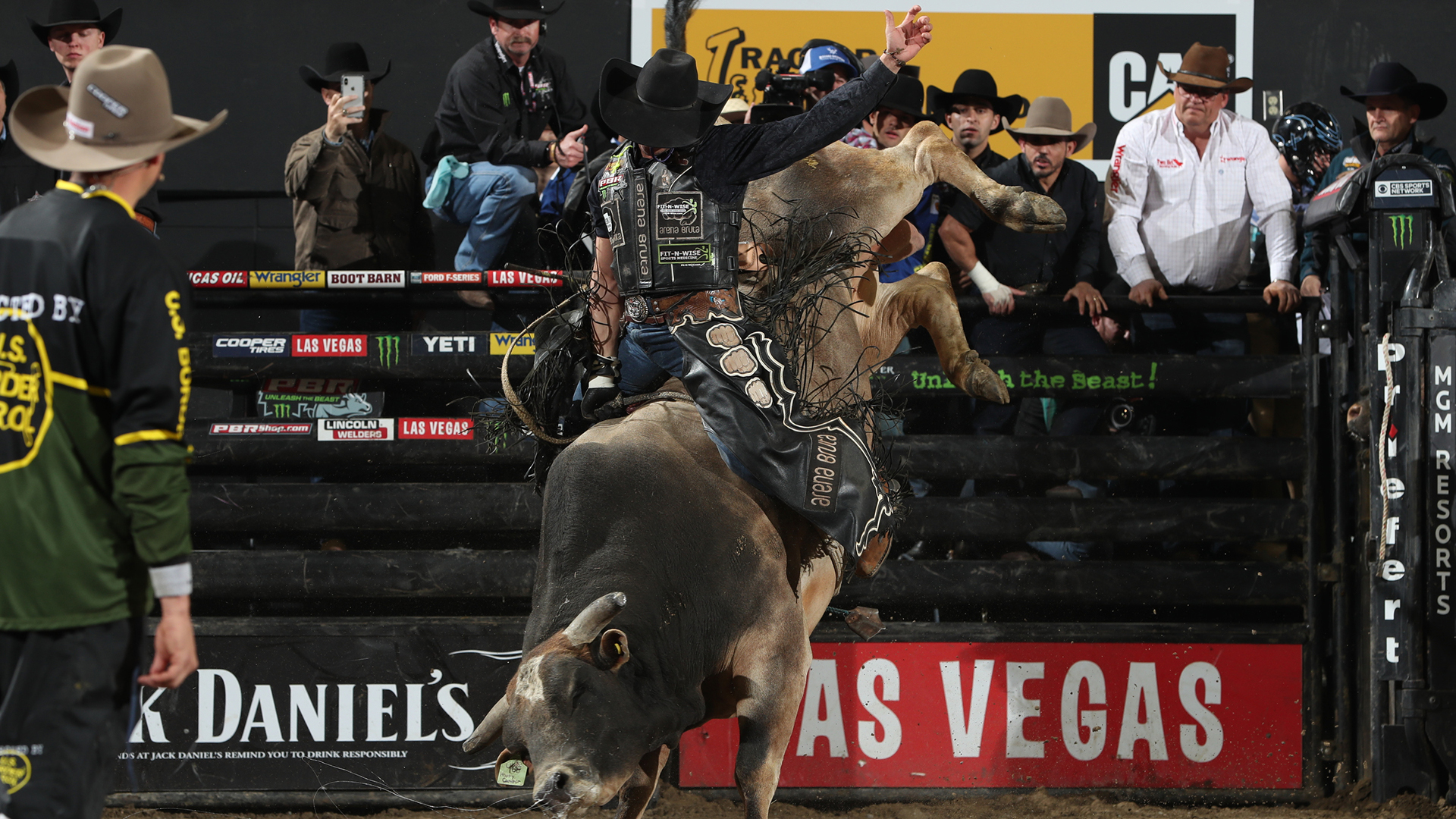 BILLINGS, Mont. – Junio Quaresima gingerly hobbled his way from the PBR sports medicine room back to the locker room on Friday night before Round 1 of the Billings Invitational, presented by Cooper Tires.
With how cold it was inside Rimrock Auto Arena with temperatures outside dipping into the 30s, he appeared as if he was walking across a sheet of ice.
In reality, he was trying to compensate for just how much pain he was in.
Quaresima has been trying to ride for the last two months with a hip injury, which he says first occurred during his winning ride at the Pendleton Whisky Velocity Tour event in Edinburg, Texas, on Feb. 9.
The 25-year-old had won the event with a 64.5-point ride on Border Bandit, propelling himself to a spot on the Unleash The Beast for the first time in his career.
"In the short round bull, I felt something during the ride," Quaresima said with the help of Paulo Crimber translating. "I felt pain on the bull. When I went to kick loose, something happened with my hip."
The pain has continued to get worse and worse ever since, and he finally got tests done this week in Texas to see what was causing him so much pain.
According to Dr. Tandy Freeman, Quaresima has an avulsion fracture of his left hip.
The fracture did not stop him, though, from competing, nor did it stop him from riding.
Quaresima broke out of a 2-for-19 slump at all levels of competition to finish Round 1 tied for fifth place via an 86.75-point ride on Happy Camper.
"My faith in God is the only reason I am still here because of how much pain I am in," Quaresima said. "It is about a 9 out of 10 during the ride. My leg feels wobbly and weak and then I get off."
Freeman encouraged him to take six to eight weeks off, but Quaresima wants to solidify his spot inside the Top 35 before sitting out for a significant amount of time.
"I was 34th in the standings and Tandy told me to take some time off and rehab," he said. "He asked me how I have done at the last events, and I said I have not done very good.
"I just felt in my heart I wanted to ride, and I prayed a lot. I thought this was the only way for me to come."
RELATED: Quaresima almost attempted to play professional soccer
Quaresima picked up 22.5 world points in Round 1 to move up to No. 33 in the world standings.
The rookie has drawn Dam Straight (1-0, UTB) for Round 2 on Saturday night.
Fans can watch the action exclusively on RidePass beginning at 7:30 p.m. ET.
"I am going to ride here, do good and take some time off," Quaresima concluded.
LEME AND CASTRO BANGED UP IN BILLINGS
2019 World Champion contenders Jose Vitor Leme and Luciano de Castro both avoided serious injury Friday night after they each caught a spur in their bull rope and proceeded to get stepped on.
Castro was the first to get hung-up attempting to ride Catch My Drift, who proceeded to then step on the No. 5-ranked bull rider's left triceps and shoulder. According to PBR Sports Medicine Director Rich Blyn, Castro has a tricep and shoulder contusion.
The 22-year-old is confident he should be able to ride on Saturday night.
"It was just God saving me from something worse," Castro said with the help of Crimber translating. "I got really scared when I was hanging off the side. Thank God when I got up and felt my arm was OK. It just hurt a little bit. I will be good for tomorrow."
Leme – the world No. 1 bull rider – will wait and see how he feels after being stepped on by War Cry in 4.05 seconds.
Blyn says Leme has a right upper arm (free hand) contusion.
"I don't know about tomorrow, but I think I will be alright," Leme said through Crimber. "I will ice it and rest tonight."
Follow Justin Felisko on Twitter @jfelisko