Davis leading Billings heading into Championship Sunday
By : Justin Felisko
April 14, 2019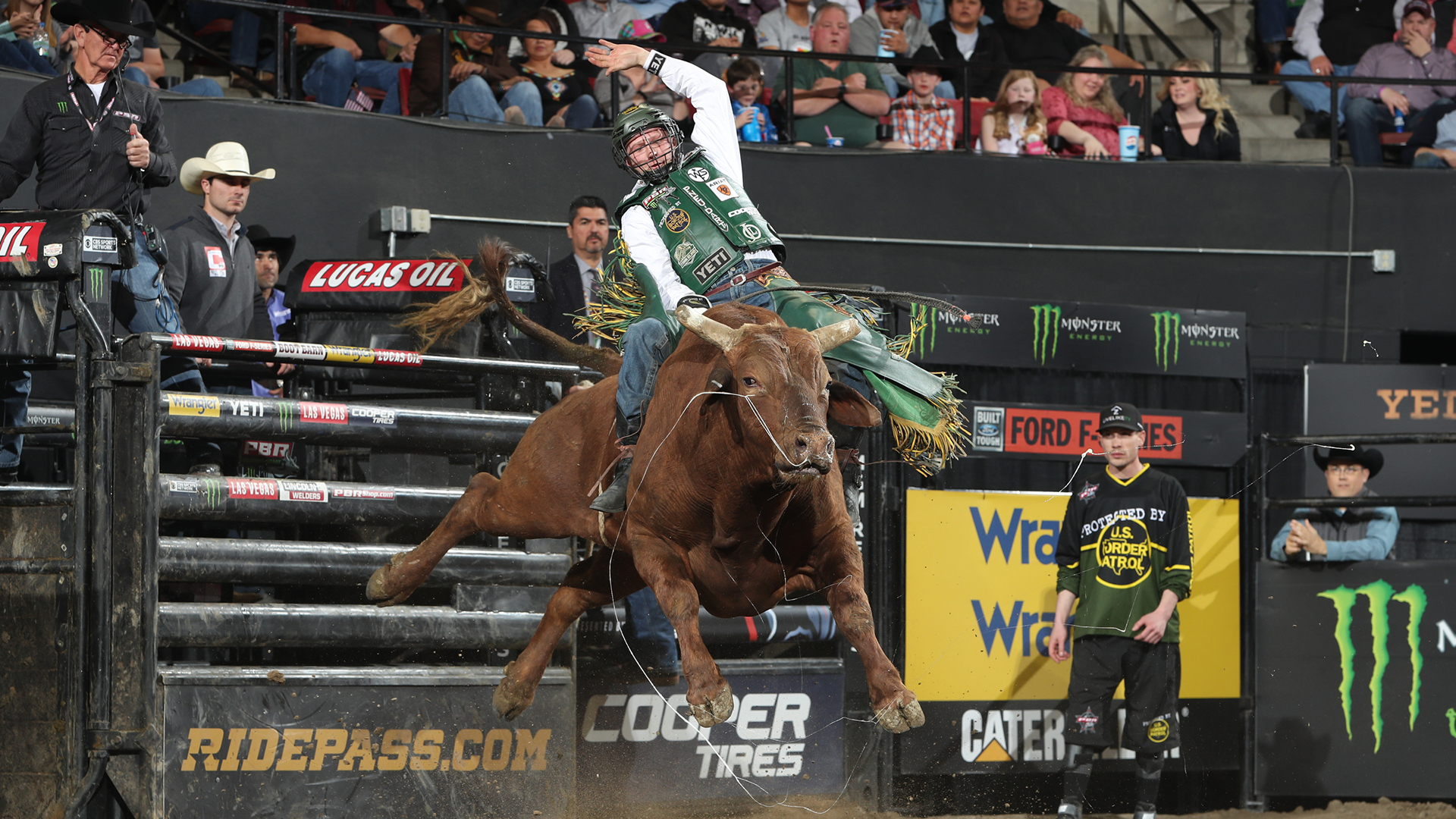 BILLINGS, Mont. – 2016 World Champion Cooper Davis took a sip of coffee out of the white paper cup in his right hand and smiled.
Davis was watching Round 2 of the Billings Invitational, presented by Cooper Tires, and had not a worry in the world.
The 25-year-old had left Sioux Falls, South Dakota, last week with a banged up left shoulder and was debating getting an MRI this past week on his riding wrist, which has been ongoing nuisance all season long.
However, Davis wound up not getting the MRI was feeling pretty good on Saturday night in the Magic City.
Davis had won Round 1 with an 88-point ride on All Access Friday and had looked like the bull rider that won a world title in 2016.
"I got a little strung out there at the end, but I picked my knees up, and I think that is what I have been lacking lately," Davis said. "I have been trying to get too deep of a hole."
The 2015 PBR World Finals event winner did not stop there either.
Davis kept his good mojo rolling Saturday by riding Double Down for 85.25 points to head into Championship Sunday on top of the event leaderboard.
"That was ugly, that bull right there," Davis said. "The first jump threw my chaps right up in my face and I couldn't see. It was a little wild and a little hairy, but it worked out."
The No. 8 bull rider in the world has drawn War Cry (8-4, UTB) for Round 3.
War Cry and Davis teamed up for 86.5 points in San Jose, California, in 2017.
Fans can watch the conclusion of the Billings Invitational live on CBS Sports Network at 4 p.m. ET and on RidePass at 3:45 p.m. ET.
"My wrist is still a little sore, and my groin is a little sore, but I feel OK," Davis said of his health status.
The Jasper, Texas, bull rider is 1,524.16 points behind world leader Jose Vitor Leme.
Davis could potentially win his first regular season event since Jan. 13, 2018 (Chicago) and move to within 900 points of Leme with two more qualified rides Sunday at Rimrock Auto Arena.
"There is an opportunity right there to make up a little ground," Davis said. "It is definitely in the back of my mind right now to keep staying on to catch those guys because it is definitely possible."
Davis is one of seven riders a perfect 2-for-2 in Billings – Stetson Lawrence, Dakota Buttar, Ruger Piva, Joao Ricardo Vieira, Mason Taylor and Kaique Pacheco.
Taylor has ridden six consecutive bulls dating back to his victory in Sioux Falls last weekend.
Davis is not going to hit the summer trail as hard as current world title contenders Leme, Chase Outlaw and Jess Lockwood, but he knows he needs to be within striking distance for the stretch run to the World Finals if he wants to have any shot at winning a second World Championship.
"It is not going to change my mind about going every weekend this summer," Davis said. "I always have said that you win it in the second half. If you are in contention coming into the second half, that is all that matters. You would have a shot.
"To win an event, that definitely would put a boost under me."
Follow Justin Felisko on Twitter @jfelisko