Salgado takes Uvalde Touring Pro victory
By : Justin Felisko
May 05, 2019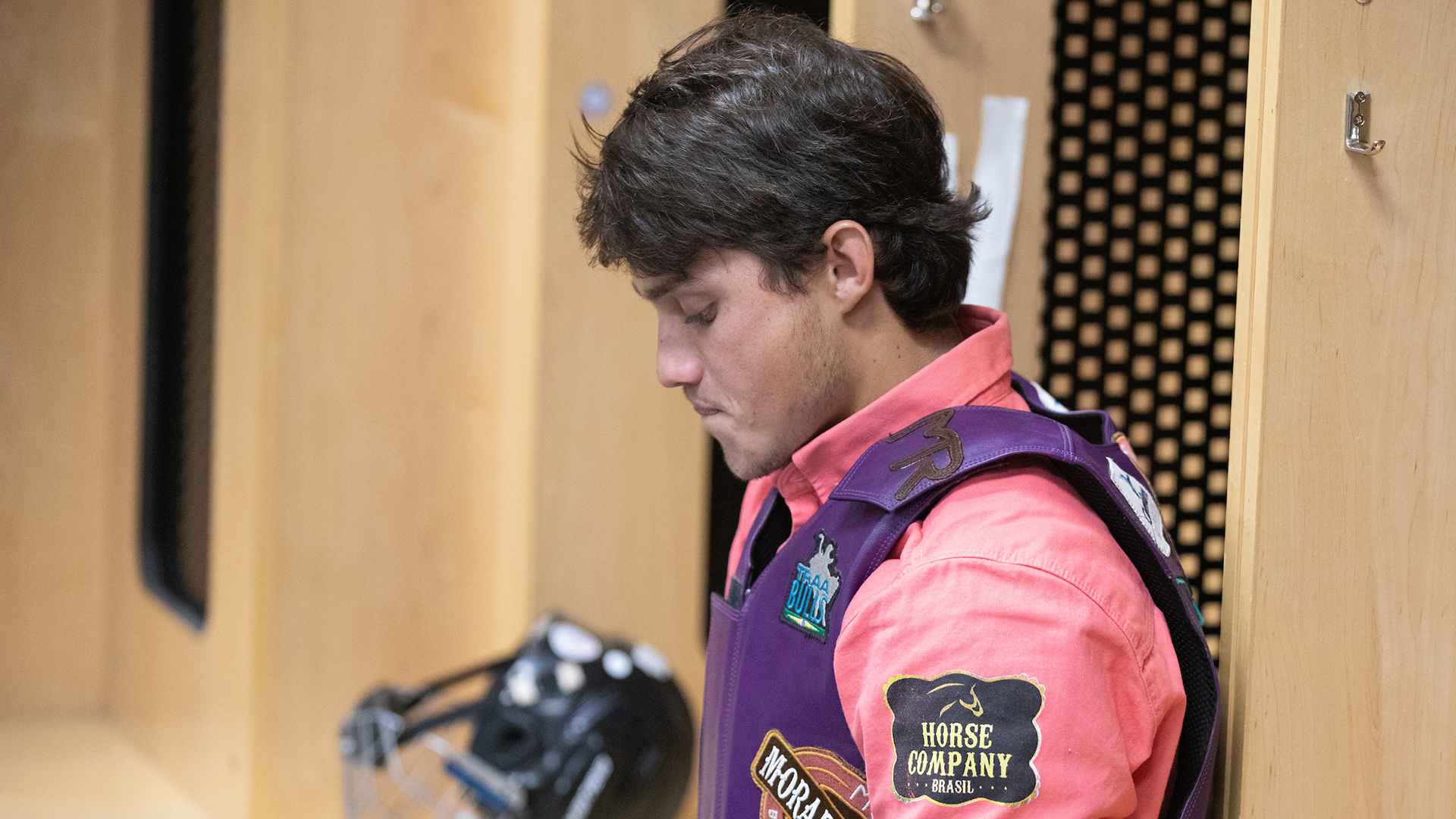 PUEBLO, Colo. – Adriano Salgado stole the event victory at the Cactus Jack PBR Touring Pro Division event in Uvalde, Texas, this past weekend from some of the world's top bull riders.
Salgado began the event 2-for-2, and the 20-year-old held on for his first victory on American soil as he and nine other riders all bucked off in the championship round.
"I just want to thank God for everything he has done in my life," Salgado said with the help of Lucas Teodoro translating on the FloRodeo broadcast. "All of the bull riders have been helping me, the bullfighters, and everyone that has been here tonight."
Salgado rode Captain for 85 points in Round 1 and Black Night for 86 points in Round 2 to head into the championship round leading the event aggregate.
The Batatais, Brazil, bull rider was bucked off by El Patron in the championship round.
2017 World Champion Jess Lockwood had one last chance to knock Salgado off the top pedestal on the final ride of the night at the Uvalde County Fairplex. However, Lockwood was bucked off by Black Hammer in less than 3 seconds.
Lockwood was competing for the first time in nearly three months following a broken left collarbone at the WinStar World Casino & Resort Global Cup USA on Feb. 9.
The No. 4 rider in the world standings finished 11th overall following a 1-for-3 performance. Lockwood began the event Friday with 84.5 points on Hospitality Tent.
Lockwood snuck into the championship round as an injury replacement to world No. 3 Joao Ricardo Vieira.
Vieira said on Sunday via WhatsApp that his riding hand was sore attempting to ride Skunkbreath in Round 2. The 34-year-old reiterated that he was OK, though.
"I am good, just sore," Vieira said.
Salgado picked up 60 points toward the world standings with his victory and $8,384.65. He sores up the rankings from No. 212 to a tie for No. 109. Salgado has competed in five events.
Rounding out the Top 5 in Uvalde was Clayton Sellars (2-for-3, 168 points, 30 world points), Alan de Souza, (2-for-3, 155.5 points, 20 world points), Eduardo Aparecido (1-for-3, 88 points, 15 world points), Chance Lopez (1-for-3, 87 points, 7.5world points) and Alisson de Souza (1-for-3, 87 points, 7.5 world points).
Sellars, a 20-year-old from Florida, is currently No. 3 in the PRCA world standings.
Aparecido, who moved up to No. 20 in the world standings, won Round 1 Friday night with 88 points aboard California Mudder, while Lopez won Round 2 Saturday with 87 points on California Mudder.