Is another marquee event win in store for Lockwood at Last Cowboy Standing or Bismarck?
By : Justin Felisko
June 13, 2019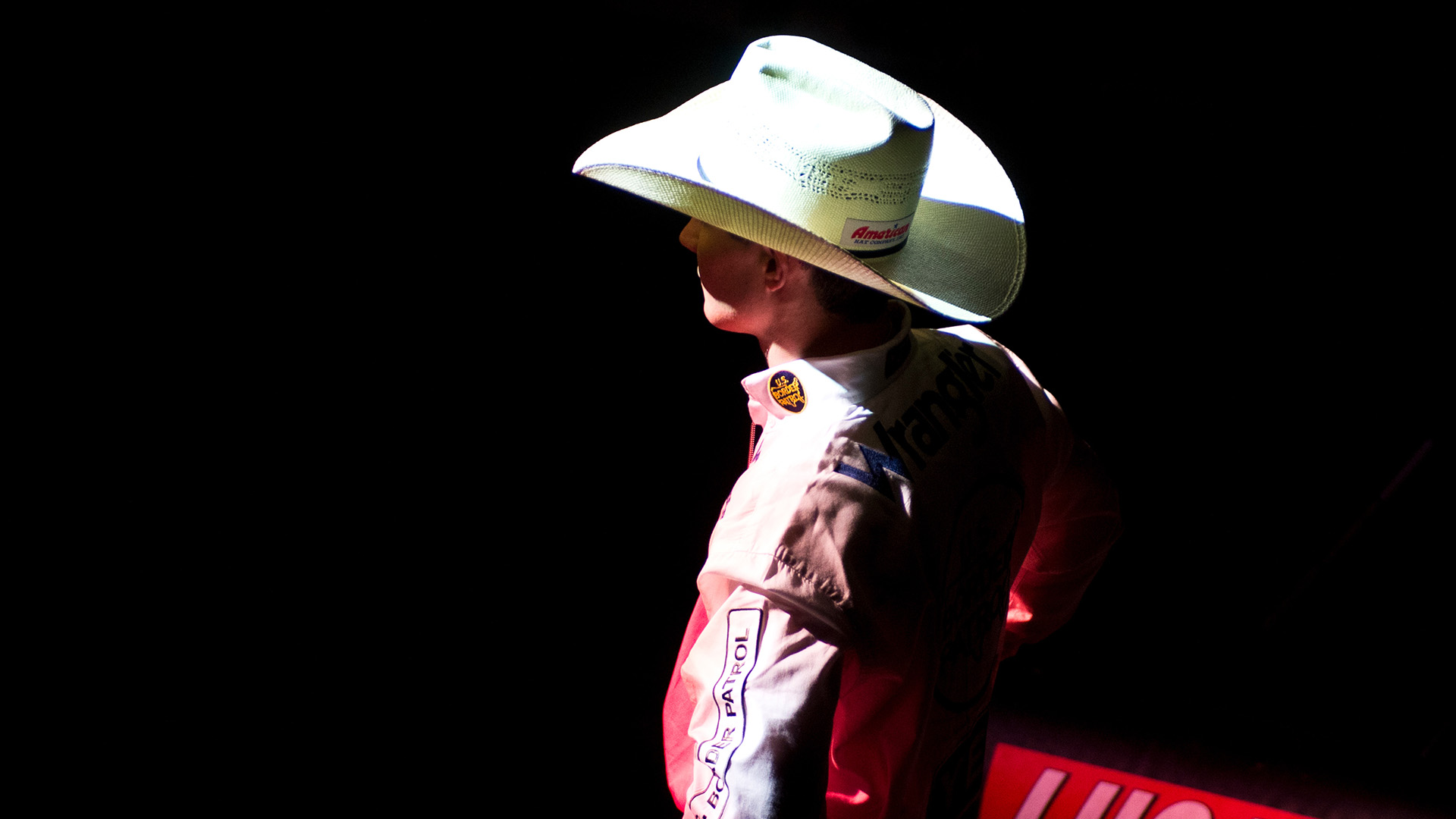 Watch all of the action from Bismarck exclusively on RidePass Friday & Saturday night
PUEBLO, Colo. – Jess Lockwood, now in his fourth professional season, has a gold buckle around his waist and a handful of marquee event wins already on his resume.
At 21 years old, Lockwood has not even reached the prime of his bull riding career, yet has already accomplished things that many riders never do.
This season, Lockwood's season-opening PBR Major win at the Monster Energy Buck Off at The Garden has kept him in the 2019 World Championship race, even after a broken left collarbone at the 2019 WinStar World Casino & Resort Global Cup USA a month later forced him out of competition for three months.
That New York victory also netted him a regular-season, career-high payday of $118,350.
RELATED: Lockwood: NY was the best showing of my career
It was one of five times in Lockwood's career that he has won $75,000 or more at a marquee bull riding event.
MARQUEE LOCKWOOD PERFORMANCES
2017: Monster Energy Buck Off At The Garden ($117,183.33)
2017: PBR World Finals ($190,500 + $1 million World Championship bonus)
2018: RFD-TV's THE AMERICAN ($100,000)
2018: Chad Berger's Match of Champions ($75,000)
2019: Monster Energy Buck Off At The Garden ($118,350)
Lockwood's first PBR Major event win came in 2017 when he won the Monster Energy Buck Off at The Garden, which essentially propelled him on the run to his first World Championship.
Lockwood then won the first three rounds of the 2017 PBR World Finals to clinch the world title, taking home $190,500 at the Finals and a $1 million bonus.
Last season, the Volborg, Montana, bull rider won two significant non-Unleash The Beast bull riding titles.
The first came at RFD-TV's THE AMERICAN for $100,000. He next won Chad Berger's Match of Champions in Bismarck, North Dakota, for $75,000.
"I think THE AMERICAN was better," Lockwood said. "I rode both of my bulls there. I just got lucky Cooper bucked off in the champions deal, and I got lucky they marked me so high."
Lockwood won the Match of Champions with a 92.5-point ride on Rising Sun. Davis finished second with 91.5 points after failing to ride Livin Large (6.04 seconds) for the win.
Lockwood was seventh in the world standings at the time of his victory in Bismarck, North Dakota, last year. But his bid for a second consecutive World Championship came up short when a partially torn right groin in the beginning of September put a dagger in his title aspirations.
However, he did end 2018 on a good note by going 4-for-6 and finishing in seventh place at the 2018 PBR World Finals.
Today, Lockwood is sitting fourth in the world standings compared to seventh a year ago as he heads back to Bismarck for the 19th annual Dakota Community Bank & Trust Touring Pro Division event and Berger's $125,000 team challenge, presented by Marquis Metal Works.
Lockwood is competing as the captain for Team Dakota Community Bank & Trust and selected Derek Kolbaba, Stetson Wright and his brother, Jake Lockwood, as the alternate.
A win in the team-formatted event would give Lockwood another important event victory before he attempts to win Last Cowboy Standing at Cheyenne Frontier Days on July 22-23.
"I think my whole team is firing at the moment," Lockwood said. "Derek is riding good, and I feel like I am riding really good too. My brother is riding really good, if we ever need to use him."
Wright – the No. 5 ranked bull rider in the PRCA – was an injury replacement for J.T. Moore (broken jaw).
Team Dakota Community Bank & Trust will most likely go as far as Lockwood takes them.
He is off to the best start of his career despite the broken collarbone at the Global Cup that halted his momentum in February.
The 21-year-old is 17-for-27 (62.96%) on the premier series and is averaging 2.42 rides per UTB weekend. Over the course of a 27-event season, that would give Lockwood more than 65 rides.
Two-time World Champion Justin McBride believes Lockwood still has another gear in him.
"I still don't think you have seen him at his best, but he is getting closer to that," McBride said. "But he is 21. It would be kind of tough to peak when you're 21. I would hope he doesn't peak yet. I would like to see him peak when he is 25. With that being said, I would like to see him retire at 25 and have $10 million that he has won."
Regardless, Lockwood cannot win the team challenge by himself. He will need help, as he can only account for two of possibly six scores.
"When you are doing this for a team, if you buck off or don't give it your all and look off and jump off, you are not just letting yourself down and pissing yourself off, but you are letting two or three other guys down," Lockwood said. "You need not only you, but your team members have to do good as well too.
"It is not like a single sport that we are used to. It is not all on your shoulders; it is on other people, too."
Lockwood will try to end a streak of three consecutive buckoffs against Catfish John in Round 1 of the team challenge.
TEAM DIAMOND WILLOW & CONSTRUCTION MATCHUPS
Lockwood vs. Catfish John (65-22, all levels)
Kolbaba vs. Smooth Wreck (27-3, all levels)
Wright vs. Gambini (46-10, all levels)
Lockwood went 1-for-4 in his two appearances for Team USA at the Global Cup.
The fourth-year pro does not think Bismarck will play a factor in helping riders potentially make a statement for what kind of role they can have at the upcoming 2020 Global Cup USA.
"It is two different events," Lockwood said. "Global Cup is a little different than this. I don't think this will show a lot other than we are going to ride a lot of rank bulls."
Lockwood heads into Bismarck riding the wave of a 4-for-6 performance and event win at the Deadwood, South Dakota, Touring Pro Division event a week ago.
He trails world leader Jose Vitor Leme by 614.16 points in the world standings with both riders slated to compete in the Bismarck TPD event before team challenge.
Bismarck is a TPD Major event and one rider can earn a maximum of 270 points toward the world standings.
Lockwood has drawn Acting Crazy (50-13, all levels) for Round 1, while Leme is slated to face Pennywise (21-6, all levels).
The action begins at 8:30 p.m. ET on RidePass.
Follow Justin Felisko on Twitter @jfelisko