Push to World Finals: Triplett wins Salinas
By : Justin Felisko
July 18, 2019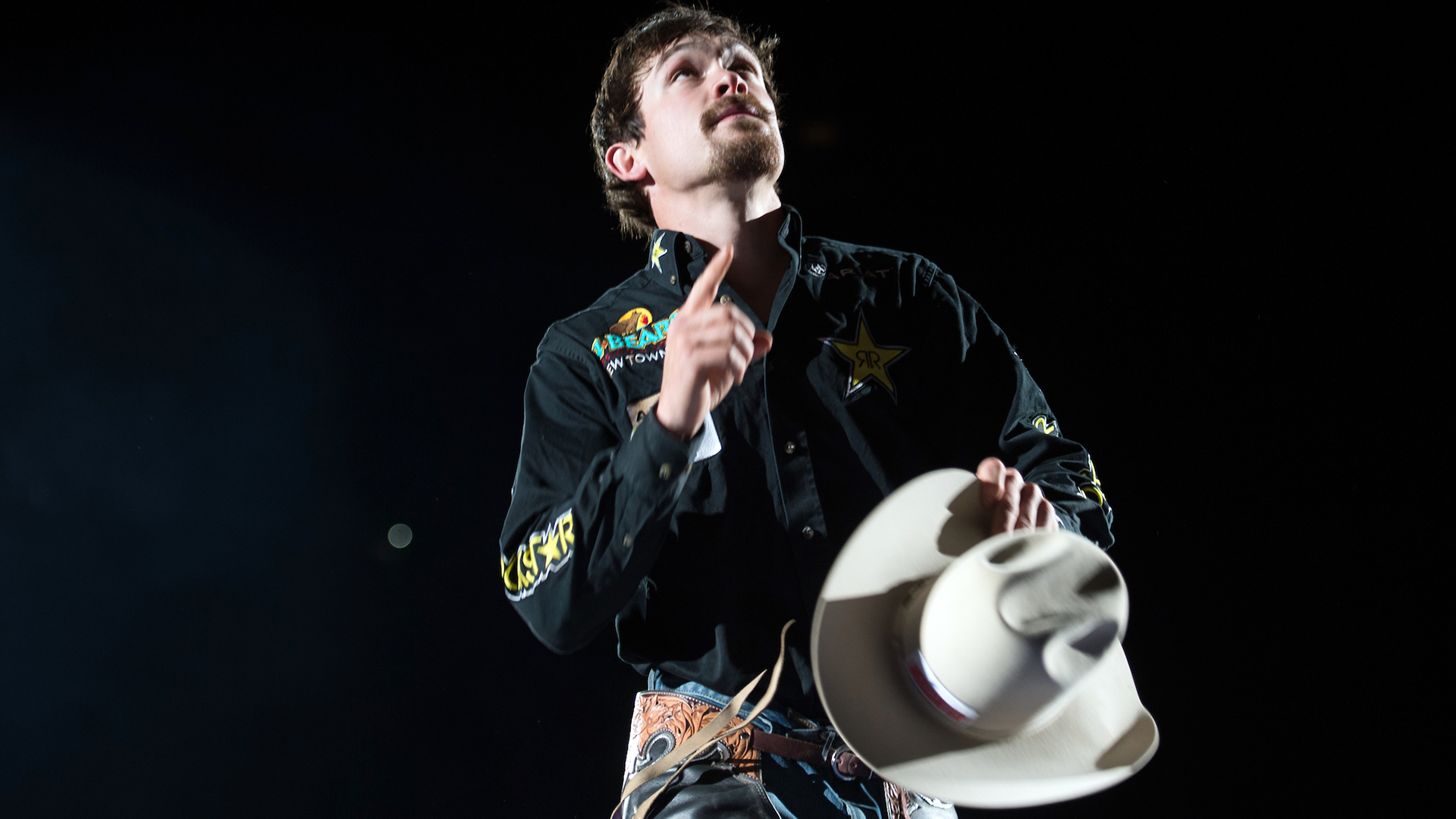 PUEBLO, Colo. – Matt Triplett got an impressive tune-up out of the way in preparation for Last Cowboy Standing at Cheyenne Frontier Days by going 2-for-2 at California Rodeo PBR Touring Pro Division event in Salinas, California, on Wednesday night.
Triplett (2-for-2, 172 points, 60 world points) rode Long Haul for 86.5 points in front of a sold out crowd of 10,418 to beat out Derek Kolbaba (2-for-2, 170 points, 30 world points) for a $9,648.75 payday.
Triplett began his night with 86 points on Hit The Switch in Round 1, which was won by Daylon Swearingen and his 90-point ride on Powerstroke.
Triplett has ridden five of his last seven bulls ahead of the Unleash The Beast resuming on Monday with Last Cowboy Standing in Wyoming.
"Just feels good to ride two," Triplett said via text message about his Salinas win.
Last Cowboy Standing begins the stretch run to the PBR World Finals on Nov. 6-10 at T-Mobile Arena in Las Vegas.
Triplett matches up with Omaha Beach (0-0, UTB) for Round 1 in Cheyenne.
Fans can watch Last Cowboy Standing live on CBS Sports Network (9:30 p.m. ET) and on RidePass (9:45 p.m. ET).
Kolbaba was the only other rider to cover both his bulls at the Salinas Sports Complex, taking home 30 points toward the world standings.
The No. 8 ranked bull rider rode Salvage Title for 84.5 points and Yellow Fever for 85.5 points.
Meanwhile, Swearingen went on to finish in third place after he bucked off Indian Medicine (2.5 seconds) in the championship round.
Swearingen – the 2019 Collegiate National Bull Riding Champion – picks up 20 points in the world standings and moves up one spot to No. 15.
The 20-year-old is heating up just in time for Cheyenne with back-to-back, Top-3 finishes at the TPD level. Swearingen is 8-for-14 this summer in non-UTB, PBR competition.
Rounding out the Top 5 in Salinas was Bryan Titman (1-for-2, 89 points on, 15 world points) and Chase Outlaw (1-for-2, 88 points on Space Monkey, 10 world points)
Outlaw, who sustained a concussion earlier this week in Jackson Hole, Wyoming, now trails world leader Jose Vitor Leme by 409.16 points.
The Hamburg, Arkansas, bull rider next rides at the Days of '47 Cowboy Games & Rodeo on Friday night before heading back home for the Springdale, Arkansas, TPD on Saturday.
Follow Justin Felisko on Twitter @jfelisko