On To Tulsa: Alves and Souza split Florida Touring Pro Division victory
By : Justin Felisko
July 28, 2019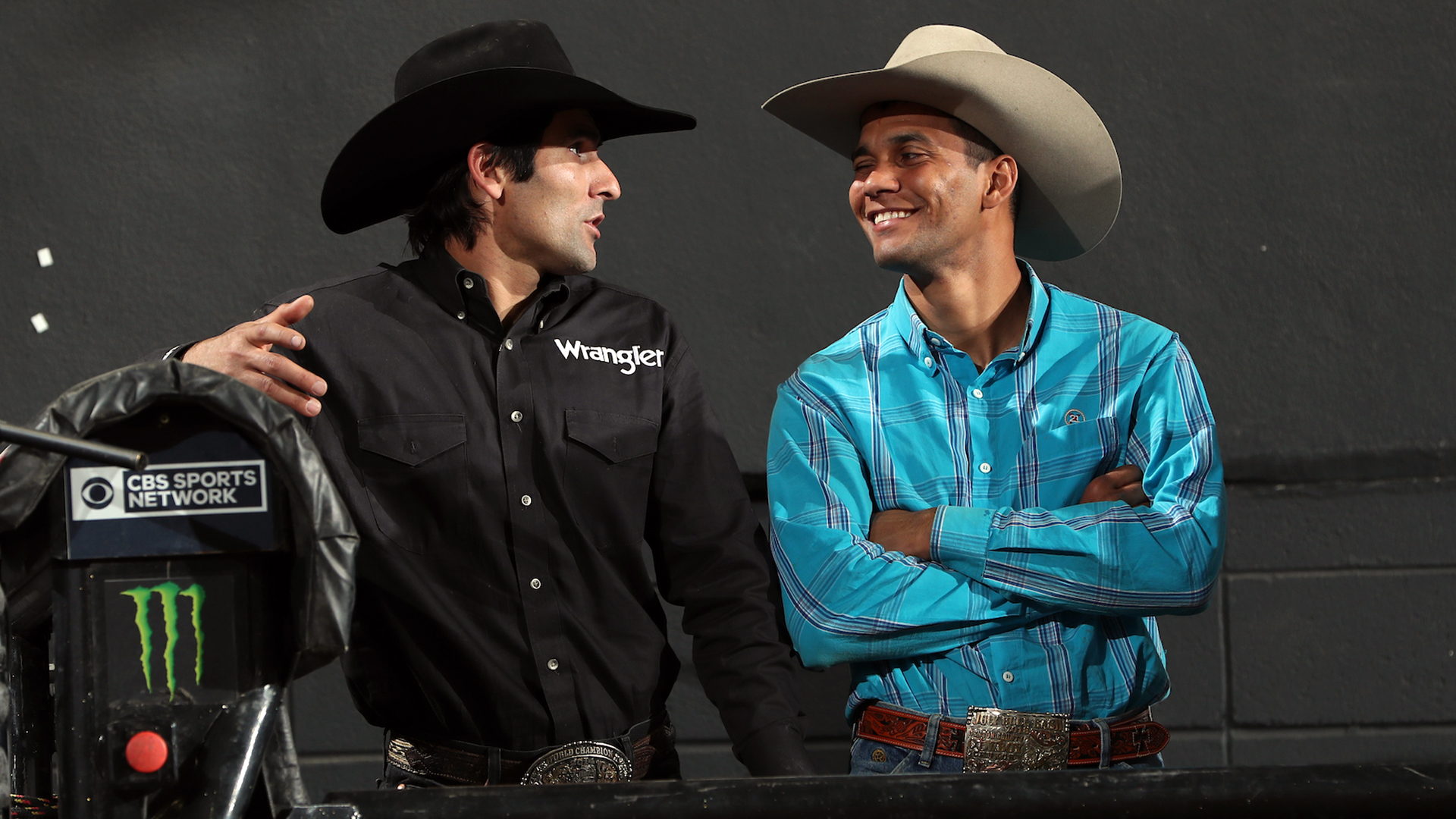 PUEBLO, Colo. – Three-time World Champion Silvano Alves and 2018 Velocity Tour champion Alisson de Souza went 2-for-3 to split the victory at the Coconut Point Ford PBR Touring Pro Division event in Estero, Florida, this weekend.
It was also a great birthday gift for Souza, who was celebrating his 26th birthday on Saturday night.
The Brazilian compatriots both finished with 175.5 points in the event average to go ahead and tie for the victory. Alves and Souza each earned 45 points toward the world standings, and they are sitting No. 21 and No. 22 in the world standings, respectively, heading into the Unleash The Beast Express Ranches Classic, presented by Osage Casino, on Aug. 10-11.
Alves won Round 1 on Friday night with 87.5 points on Big Pimpin, while Souza finished third in the round with 86 points on Hooked Up.
Both would be bucked off by White Devil (Alves 6.81 seconds) and Sling Blade (Souza 5.06 seconds) in Round 2 before they got things back on track in the championship round.
Souza went on to win the championship round when he took the lead with 89.5 points on Mickey Mouse halfway through the through. Alves was then awarded a re-ride and went on to ride High Hopes for 88 points to tie Souza for the victory.
Alves earned a check for $3,402.68 as he won his first event at any level of competition in the United States since taking home the win last year in Cheyenne, Wyoming.
Souza took home $3,287.33 for his second win at the TPD level in 2019 following his victory at the Ridin' with Mason Lowe PBR TPD on May 11.
The two also took some time out of their trip to Florida Saturday to go ride jet skis.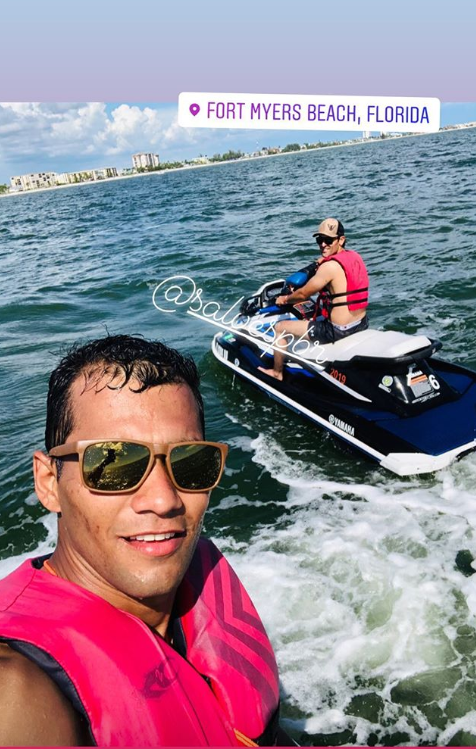 Ernie Courson (2-for-3, 172 points, 20 world points), Elijah Lankford (2-for-4, 164.5 points, 15 world points) and Justin Ethridge (1-for-3, 87.5 points, 10 world points) rounded out the Top 5 in Estero.
Courson, who won Round 2 with 88 points aboard Wiggles, and Lankford entered the championship round sitting in first and second place in front of Alves.
However, Little Boosie would buck off Courson in 2.56 seconds, and Double Down took down Lankford in 3.79 seconds.
There are five TPD events on the upcoming schedule this week: Brighton, Colorado (Aug. 1); Santa Barbara, California (Aug. 1); Allen, Texas (Aug. 3); Hailey, Idaho (Aug. 3) and Livingston, Montana (Aug. 3).
Follow Justin Felisko on Twitter @jfelisko