Military veterans at the heart of Zimmerer Kubota PBR Challenge
By : Darci Miller
August 01, 2019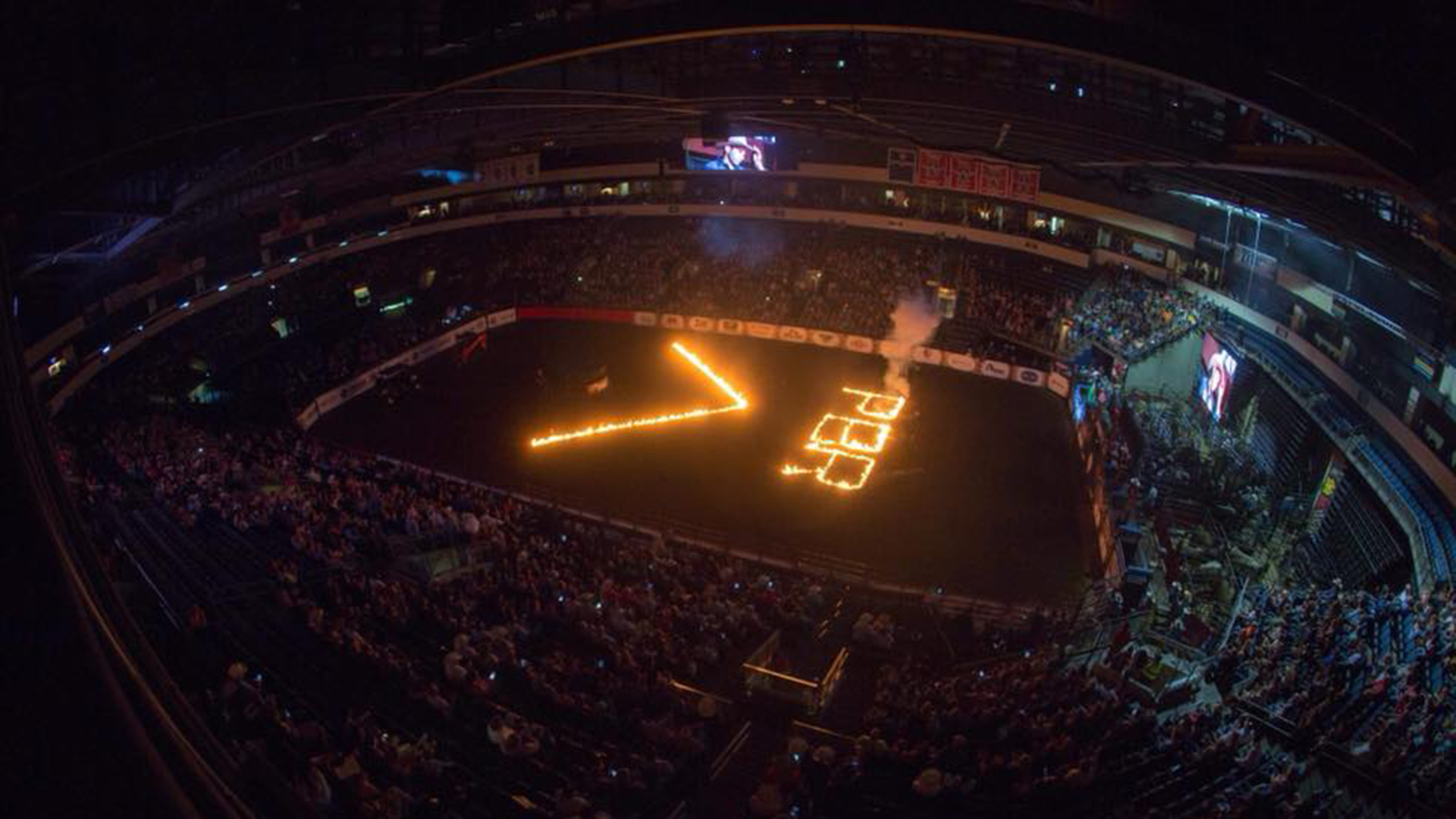 PUEBLO, Colo. – When Casey Cox was 11 years old, his uncle Bob passed away.
A 22-year veteran of the U.S. Army, Bob got a 21-gun salute at his funeral. Though Cox was just a kid, he understood the magnitude of what his uncle gave to his country and to this day still has one of the cartridge blanks shot that day.
Now a stock contractor, Cox is in his third year of producing the Zimmerer Kubota PBR Challenge in honor of the military and our veterans.
This year, the event is supporting Boot Campaign, a veterans charity that works to provide health and wellness services to veterans and first responders and encourages each of us to walk in the military members' boots.
"When we decided to produce the Zimmerer Kubota PBR event in Allen, Texas, three years ago, we wanted it to have greater purpose and meaning for those who serve our country," Cox told Boot Campaign. "Every year we partner with veteran and first responder nonprofits so the proceeds from the event benefit their programs. I'm thrilled to partner with the Boot Campaign because they are doing incredible things to help our veterans and their families."
Each year, the Zimmerer Kubota PBR Challenge committee awards one recipient the Hershel "Woody" Williams Veteran of Honor Award, given to one veteran in honor of his service to his country and fellow veterans.
This year's recipient is retired Navy Seal Lt. Morgan Luttrell. After leaving the Seal Teams, Luttrell became a neuroscientist and created the health and wellness pipeline at the Boot Campaign, giving veterans the opportunity for a comprehensive, holistic and individualized care program for traumatic brain injury, post-traumatic stress disorder, chronic pain, addiction and insomnia.
Action kicks off at the Zimmerer Kubota PBR Challenge on Aug. 3 at 7 p.m. CT.
Scheduled to compete in Allen are No. 2 Jose Vitor Leme, No. 4 Joao Ricardo Vieira, No. 5 Cody Teel, No. 12 Claudio Montanha Jr., No. 14 Mason Taylor, No. 16 Daylon Swearingen, No. 17 Ezekiel Mitchell, No. 24 Marco Eguchi, No. 25 Taylor Toves and No. 35 Danilo Carlos Sobrinho.
Leme looks to close the gap on No. 1 Chase Outlaw, who overtook the world lead at Last Cowboy Standing at Cheyenne Frontier Days in July. Leme, 430 points behind Outlaw, has drawn Highly Contagious (3-1, UTB) in Round 1 in Allen.
Also in action will be Nathan Burtenshaw, who is working his way back to the Unleash The Beast after a broken collarbone sidelined him in January. Burtenshaw squares off against Boot Campaign – Lace Up America in Round 1.