The Morning Line - Tulsa Round 1 and 15/15 Bucking Battle
By : Slade Long
August 10, 2019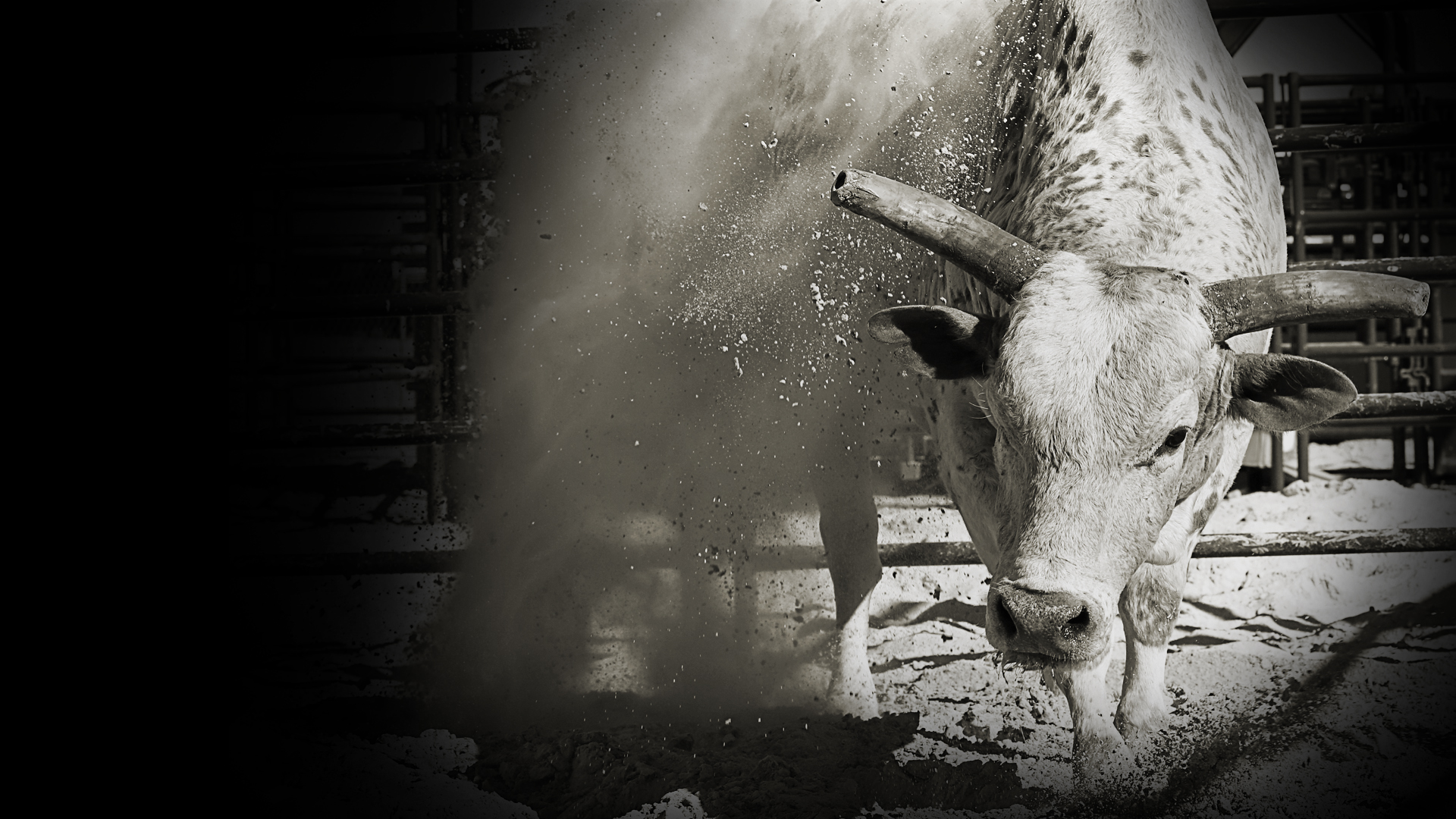 Round 1 is an ABBI Classic competition here. A number of these 3- and 4-year-old bulls saw action in Allen, Texas, last week, but the Classic bulls haven't had a round at the UTB level since Kansas City in March, where they gave up 13 rides in thirty-six outs.
Round 1
Chase Outlaw on 092 Chuck & Larry:
These two met in Cassville, Missouri, back in May, and Outlaw came away with 87 points, a second-place finish in the short round and the overall event. Outlaw should get on the board here.
Dalton Kasel on 87C Sun Country:
Kasel is a lefty, and Sun Country looks like a decent fit for a lefty. Jose Vitor Leme was 92.5 on him a week ago in Allen, Texas. Kasel is making his debut here, and he may be an interesting rider to watch. He's knocked out some big rides on big name bulls in the past couple of months.
Joao Ricardo Vieira on 599 Bullseye:
Bullseye is 1-4 against lefty riders in a very short career. Viera was 89.5 points on him just one week ago as well. This should be another day at the office for Vieira, who is one of the best ever on bulls that go into his hand.
Kurt Shepard on 027 Concealed Carry:
Shepard isn't exactly on a roll. He's one of the lowest rated riders here, but this is a rare bull that's a good draw for anyone who owns a bull rope. He's one of the most consistent bulls going, he's relatively smooth and honest and he has a lot in common with Bruiser, although he's not quite at that level yet.
Dener Barbosa on C05 Honey Man:
This is another rematch from the Allen Touring Pro event last weekend. Barbosa was 90 on this bull to win the first round there. Honey Man doesn't have a long history, but he's been ridden three times in nine outs with two of those rides going for 90 points.
Ryan Dirteater on 520C Test Me:
Test Me doesn't have a long history, but he's been ridden twice in three career outs. Daylon Swearingen was 89 on him in Wichita, Kansas, earlier this year.
Jess Lockwood on 1518 Uncle Gangster:
Lockwood is a heavy favorite here. Uncle Gangster has given up six rides in 16 career outs. He grades out lower in difficulty than most long round bulls, and he's facing Lockwood, who is having the best year of his career thus far.
Derek Kolbaba on 509 Yatesy Down Under:
Only three outs on record for this bull, but he was ridden in two of them – both by left-handed riders. Kolbaba should be able to handle him and pick up a first-round score.
Cody Teel on 29C Little Tucker:
This could be a good matchup for Teel. Little Tucker is rideable, and he should go into Teel's hand. Little Tucker qualified for the ABBI Classic Finals last year as a three year old, and was ridden twice at the World Finals for good scores.
15/15 Round
Ezekiel Mitchell on 23B Fearless:
Ryan Dirteater became the first and only rider to get by Fearless back in May. That happened largely because Fearless had his most rideable trip to date. Mitchell has a chance here because he is a fundamentally sound rider, but Fearless is a tough win for any right-handed rider.
Cody Jesus on 32Y SweetPro's Bruiser:
This may be the most exciting matchup in the round. Jesus hasn't been on Bruiser before, but this pairing carries huge score potential. Jesus is a small guy who makes every bull look outstanding, and Bruiser is already outstanding. Jesus has a decent chance of getting to the whistle here and picking up what could be one of the highest scores of the season.
Mason Taylor on 319 Canadian Mist:
Canadian Mist may be kind of a one-trick pony, but he's exceptionally skilled at the one thing he does. He goes to the left about as fast as a bull can go. He's 16-0 against right-handed riders because righties have zero margin for error on him. Taylor will need to be perfect at maximum velocity to have a chance here. This is a really good and, at times, underrated bull.
Claudio Montanha Jr. on 28A Smooth Wreck:
Montanha got on this bull three times in the 2017 and 2018 seasons, and came away with two scores. Smooth Wreck may have gained a step since their last meeting and he may prove to be a tough matchup for Montanha, who isn't having a banner year in 2019.
Lucas Divino on 83A Wild Goose:
Huge advantage to the bull here. Wild Goose is prohibitively difficult for any rider. Luciano de Castro rode him in Cheyenne, but the odds of a right-handed guy getting the whistle on this bull are pretty slim.
Matt Triplett on 323 Legit:
Triplett has a chance here. Legit likes to go to the right, into Triplett's hand. He's a strong bull who looks to have a lot of difficulty, but Jess Lockwood proved he's rideable and Aaron Kleier took him 7.97 seconds in Cheyenne.
Ryan Dirteater on 001 Smooth Operator:
With 92 career outs, Smooth Operator has met up with just about every top rider at least once. Dirteater tried him last October in Milwaukee and came up short. Smooth Operator has been ridden in his last three outs, but he's still one of the most difficult bulls going, especially for left-handed riders.
Derek Kolbaba on 313 Zorro:
Tough match for Kolbaba. Zorro is 28-1 overall, and 8-0 against left-handed riders. He tends to go to the right at warp speed, and Kolbaba will have to keep up without slipping up and make a mistake.
Luciano de Castro on 34 Soup in a Group:
Castro has a good draw here, but this bull is pretty difficult for left-handed riders. Soup in a Group is working on a streak of 11 straight buckoffs at this level, despite the fact that he tends to face way more right-handed guys. Because he's usually in the short rounds and he goes to the right, he usually gets picked by right-handed guys. He's 21-5 against them in his career, and he's 8-1 against lefties. Any rider who can make it to the three second mark can make 8 on this bull. He is rideable, but he's tough enough in the first few seconds to beat any rider. Castro can't afford to make any mistakes here.
Cooper Davis on W37 Cochise:
Cochise is responsible for six 90-point rides this year, and 13 in his career. He's something of a one bull highlight reel. Almost all of those highlights have been high-scoring rides by left-handed riders. He's 26-1 against righties. Matt Triplett was the last right-handed rider to get a score on him, and that happened here in Tulsa in August of 2017. Davis bucked off Cochise about a year before that in their only previous matchup.
Cody Teel on 444 Big Black:
By the numbers, Big Black is one of the two nicest to ride bulls in this round. But he's not that nice to right-handed riders. He's 8-8 against lefties, but 12-0 against right-handers. While he may be the best draw in the round, this bull's style makes him a tough match for Teel or any other righty.
Joao Ricardo Vieira on 809 Old Fort Days:
Old Fort Days is 29-0 in his career, and he may be the single worst draw for a lefty in all of bull riding. He usually goes to the right with some forward movement and a lot of action. He may give up a score soon, but it probably won't be tonight.
Jess Lockwood on A19 Bezerk:
Lockwood has a pretty good chance here. This bull is tough, but he's rideable. Ryan Dirteater, Cody Nance and Chase Outlaw all have big scores on him this season. Outlaw was 90 on him in Albuquerque.
Jose Vitor Leme on 437B Lil 2 Train:
These two met in Albuquerque earlier this year and it went the bull's way. Train has thrown off an impressive number of big-name riders this season, but Joao Ricardo Vieira took him for 89.75 points in Cheyenne. Leme is coming off a big win at the Touring Pro in Allen last week.
Chase Outlaw on 362A Heartbreak Kid:
This is one of the more underrated bulls in the game. He's unpredictable, has difficulty that is off the charts and has world class performance. His unpredictable nature gets in the way of him getting the best bull scores at times. The riders would probably name him the toughest bull in the business right now, even though he's not the flashiest. Outlaw bucked off of him at the World Finals last year. There's no trick or strategy to staying on this bull except try hard and hope for some luck.