Kasel becomes fourth rookie to win Round 1 in premier series debut in last 10 years
By : Justin Felisko
August 11, 2019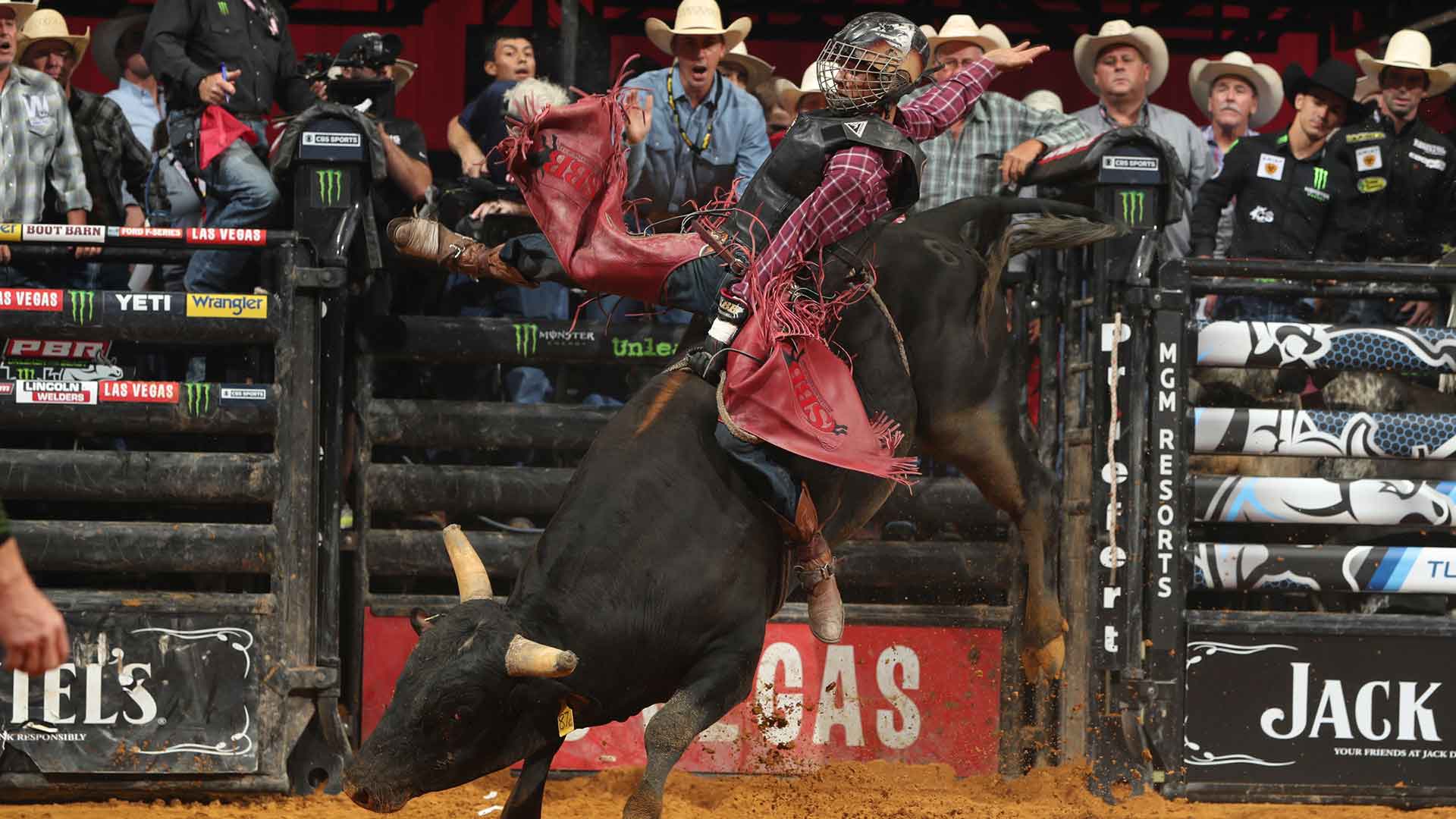 TULSA, Okla. – Dalton Kasel didn't expect to have any nerves when he walked into the BOK Center on Saturday night for his premier series debut, and he backed that up in a major way a few hours later.
Kasel became the fourth rookie in the last 10 years to make a round-winning ride during his premier series debut when he rode Sun Country for 88.75 points in Round 1 of the Express Ranches Classic, presented by Osage Casino, in Tulsa, Oklahoma.
"It is good," Kasel said. "I am excited. I just have to keep doing what I did today and stay on."
Kasel made things look as smooth as can be in Round 1 when Sun Country turned into his left riding hand. The 20-year-old was in perfect position and his natural ability carried him the rest of the way to the 8-second mark.
The Muleshoe, Texas, bull rider knew what he was getting into on Saturday night after watching world No. 2 Jose Vitor Leme ride Sun Country for 92.5 points last week at the Touring Pro Division event in Allen, Texas.
"I just saw Jose ride him last week for 92.5 and I was really excited about having him," Kasel said. "I don't know. I like getting on bulls like that and it worked out."
Cannon Cravens was the last rookie to make his debut with a round-winning ride when he rode Reign Lashes Testified for 88.75 points in Greensboro, North Carolina, last season.
Nevada Newman (2016) and Douglas Duncan (2009) also won the round with the first qualified ride of their careers in their respective debuts.
Kasel is competing in Tulsa this weekend as an invite from the PBR's competition committee.
He earned 100 points toward the world standings, moving up six spots in the standings to No. 37.
Kasel will become eligible for the 2019 Rookie of the Year title if he cracks the Top 30 of the world standings.
"You are not human if you are not a little nervous, but I was calm," Kasel admitted of his debut. "I was with my friends and they told me to bear down."
RELATED: Kasel ready for debut
There were a total of 19 qualified rides in Round 1.
Rounding out the Top 5 was 2017 World Champion Jess Lockwood (88.5 points on Uncle Gangster, 60 world points), Rubens Barbosa (87.5 points on El Big Bad, 50 world points), Kurt Shephard (87.25 points on Concealed Carry, 40 world points), world No. 1 Chase Outlaw (87 points on Chuck & Larry, 22.5 world points) and No. 3 Joao Ricardo Vieira (87.5 points on Bulls Eye, 22.5 world points).
Lockwood won Tulsa in 2017 on his march to the World Championship, and he helped his case in the 2019 title race by finishing second in Round 1 and splitting the 15/15 Bucking Battle victory with Daylon Swearingen.
Both riders posted 92-point rides in the 15/15 Bucking Battle. Lockwood covered Bezerk and Swearingen, who replaced an injured Cooper Davis (concussion), rode Cochise for a new-career high score.
"Coming back from the break, Tulsa defines who really wants it the most," Lockwood said. "You get to be off all summer, if you choose, and you can get real lazy and stay at home if you want, but I went pretty hard and kept going.
"You see who is real hungry when you come back here."
Cravens was actually in attendance in Tulsa on Saturday night, and he has been following Kasel's rise up the world standings on social media this summer.
"I have been watching him on Instagram and everything," Cravens said. "He rides real good, so that is just going to give him more confidence for tomorrow."
Cravens went on to win Round 2 in Greensboro last year as well. He would finish second overall in the event after Udder Lover bucked him off in 4.26 seconds in the championship round.
Cravens, who is currently out of competition because of a broken leg, believes Kasel will have an even stronger belief in himself now that he has his first qualified ride under his belt.
"To come back and ride against the best guys in the world, to win the first round, you come back the next day feeling like nothing is going to stop you," Cravens said. "If he gets a good pick in the short round, he will probably win the event."
To get that selection, Kasel will first have to successfully ride Call The Doctor (0-0, UTB) in Round 2 on Sunday.
Call The Doctor bucked off 2018 PBR World Finals event winner Marco Eguchi in 2.10 seconds last weekend in Allen.
Fans can watch Championship Sunday on CBS Sports Network at 6 p.m. ET and RidePass at 3 p.m. ET.
"Hopefully, I get a bunch more round wins," Kasel concluded.
Follow Justin Felisko on Twitter @jfelisko