Don't miss the Music City Knockout LIVE on CBS
By : Darci Miller
August 18, 2019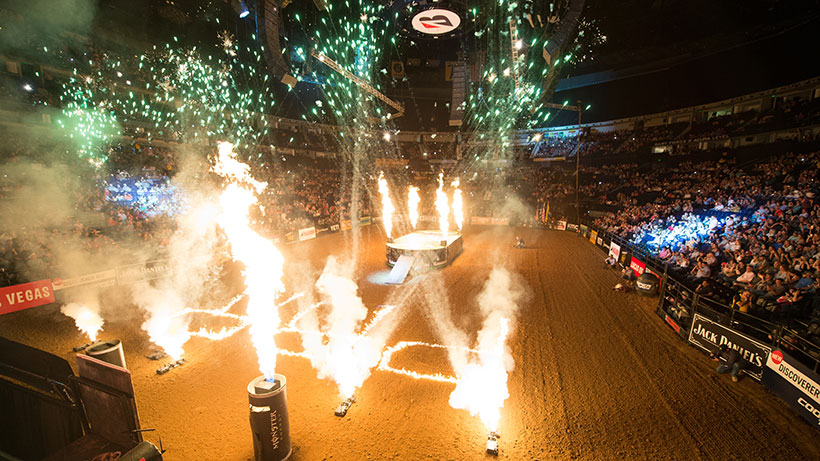 PUEBLO, Colo. – This Sunday, August 25, tune in to CBS at 4 p.m. ET to watch LIVE as the top bull riders in the world compete at the Jack Daniel's Music City Knockout, presented by Cooper Tires.
This will be the first time PBR has been live on broadcast television since Championship Sunday of the 2004 World Finals on NBC.
The telecast will feature the championship round of the final PBR Major of the 2019 season, with more world standings points, and more money, on the line. Now that the stretch run to the PBR World Finals (Nov. 6-10 in Las Vegas at T-Mobile Arena) is upon us, the stakes are high, and Nashville could be a major tipping point.
One rider earn potentially 1,250 points toward the world standings in Nashville.
With the Top 3 bull riders in the world standings separated by less than 454 points, all gains are crucial.
The Music City Knockout is a progressive elimination event with advancement beginning in Round 2 based on aggregate (total) scores in the event. We begin with 40 riders in Round 1, with the Top 25 scores advancing. The Top 8 riders in aggregate score following Round 2 will advance to Round 3, and the Top 4 riders in the aggregate after Round 3 will advance to Round 4.
Round 5 will feature every rider who posted a qualified ride in Round 4. A minimum of two riders will compete in Round 5. If only one rider covers in Round 4, then the PBR will draw back one rider based on aggregate scores.
The rider with the highest score in Round 5 will be crowned the winner. If all riders buck off in Round 5, the title will go to the rider with the highest aggregate score among those who attempted a bull in Round 5.
Catch Round 1 live on RidePass (7:30 p.m. ET) on Aug. 24, or CBS Sports Network (8 p.m. ET) following the B&W Trailer Hitches Inside the PBR Majors, presented by YETI, pre-show at 7:30 p.m. ET.
The championship round will be live on CBS on Aug. 25 at 4 p.m. ET.
For more information, visit the TV and streaming schedule.