#InCaseYouMissedIt: Mauney and Alves hit career milestones, Lockwood goes back-to-back and more
By : Darci Miller
August 19, 2019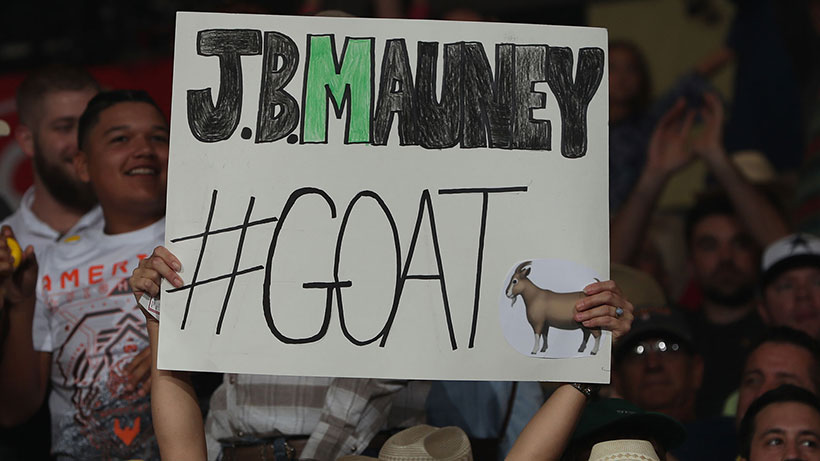 Jess Lockwood earned an event win (and no, this is not an old draft from last week), but two of the PBR's G.O.A.T.s stole the show as J.B. Mauney and Silvano Alves notched some pretty significant rides. Miss a moment of the action this weekend? Here's what happened around the PBR.
On the Unleash The Beast…
Another weekend, another Unleash The Beast event, another Jess Lockwood event victory, this time in Houston.
It was a history-making weekend for J.B. Mauney, as the two-time World Champion moved into sole possession of second place in all-time career rides with No. 526.
Missed a few of Mauney's 526 career rides? Here are his 11 highest-scoring outs.
Meanwhile, three-time World Champion Silvano Alves notched his 400th career ride, making him the seventh rider to reach that elusive milestone.
Lockwood's win means he's back in the world No. 1 ranking after briefly losing it to Chase Outlaw, who reclaimed it after his 15/15 Bucking Battle win.
Young gun Daylon Swearingen – another name you should be getting used to seeing – won Round 1 in Houston and took over the lead in the Rookie of the Year race.
Heartbreak Kid continued his streak of dominance, bucking off Cody Teel for his 35th consecutive buckoff and moving into a tie for the second-longest streak in PBR history.
Cooper Davis won the championship round and placed second overall at his home event in Houston, but the 2016 World Champion isn't satisfied.
Injuries abounded in Houston, with Mauney, Luciano de Castro, Joe Frost, Michael Lane and Jorge Valdiviezo hurt to varying degrees.
Down Under in PBR Australia…
Ethan Watts earned his first win of 2019 at the PBR Bull Mania at Burnett Heads Touring Pro Division event.
Through the lens with Andy Watson and BullStockMedia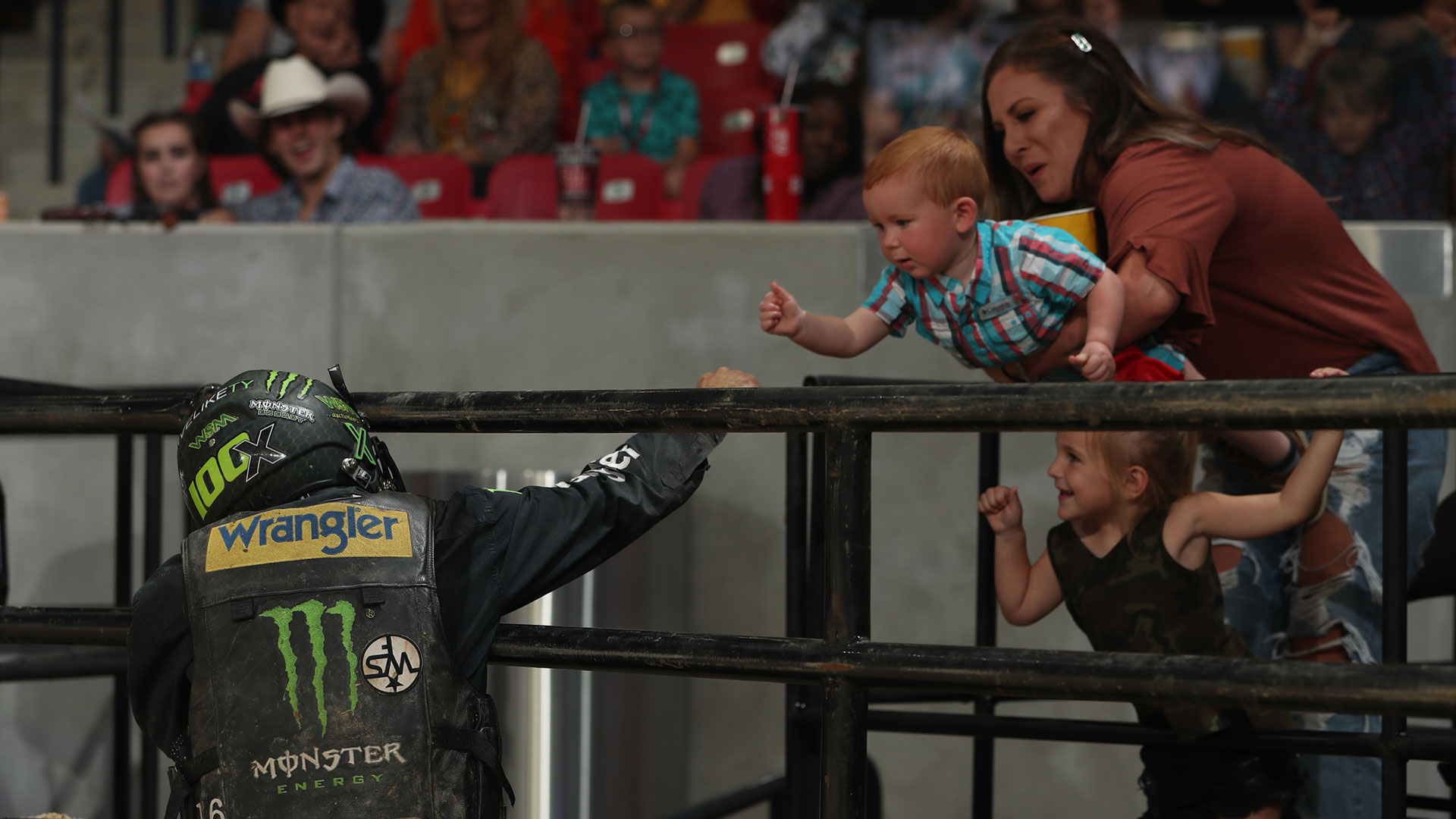 Check out the best photos from day one and day two in Houston.
Social spotlight
A happy update from Ryan Dirteater.
And a happy update from Michael Lane!
There's no place like home.
Looking ahead
North of the border, the PBR Canada Touring Pro Division will be in Coronation, Alberta, for the Coronation Royal Rumbull PBR on Aug. 21.
The Unleash The Beast rolls on to Nashville for the Jack Daniel's Music City Knockout, presented by Cooper Tires, on Aug. 24-25. (RidePass on Aug. 24 at 7:30 p.m. ET and Aug. 15 at 3:45 p.m. ET; CBS Sports Network on Aug. 14 at 7:30 p.m. ET; CBS on Aug. 25 LIVE at 4 p.m. ET.)
The Touring Pro Division heads to Eureka, Montana, for The Bull Thing on Aug. 24.