Montana Silversmiths' Women of the PBR- Strong Ties: Kaitlyn Davis
By : Darci Miller
August 21, 2019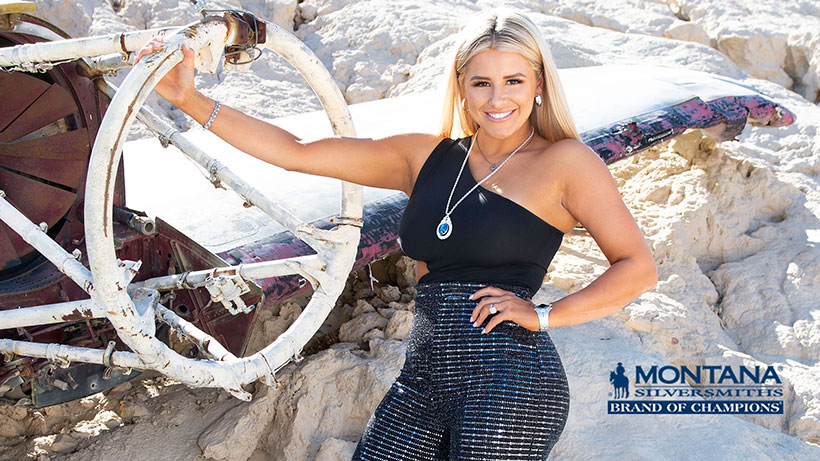 They say that behind every great man is a great woman. You'll hear no arguments from the PBR family.
From wives, mothers and girlfriends to stock contractors and broadcasters, the Women of the PBR play many important roles.
Throughout the 2019 season, we'll be sharing some of their perspectives on the PBR, fashion and the Western lifestyle.
In today's Q&A, we chatted with Kaitlyn Davis, Cooper Davis' wife, about the international friendships she's formed in the PBR, what bonds the PBR women so closely and some of her favorite fashion trends.
PBR.com: Thanks for sitting down with us, Kaitlyn! To start things off, when did you start coming to PBR events?
Kaitlyn Davis: I came to my first event in 2014. It was Cooper's first event that he got the call to come up to the (premier) series.
PBR.com: Who was the first person to welcome you or befriend you in that group of women?
KD: To be honest, when I first came around, there was a whole different group of women. I don't think that anybody that is there now was there then. It was a whole different era. And I was one of the youngest girls. I had just turned 19.
PBR.com: So you're kind of the veteran of the group now?
KD: I guess so, which is so weird, because I'm still the youngest one! Not many of the guys get to come up at 18. Some of them come up at 21, 22. They're a little bit older than Cooper. So we're still one of the younger couples, but the one that's been there the longest. It's super weird!
PBR.com: So when this new wave of women started coming, how did you welcome them?
KD: I remember feeling so intimidated, and it's already such an intimidating space, because I wasn't a cowgirl to begin with. So I didn't know how to dress, I didn't know how to act, where to sit, to do anything. So I remember seeing girls that looked the same as me recently, and I'm always like, 'Hey, come sit with me! Come sit with me!' That's how I got to know Montana (Thurtell). She's from Australia. I sit with her all the time. And Aline (Montanha), from Brazil. She speaks literally no English, and I sit with her every week because it's super hard, a) not knowing where to go, and b) not being able to speak English in a foreign country. That was super cool, being able to guide people, because in a lot of ways, if I hadn't had someone help me, show me the ropes, I wouldn't have known what to do. I sat by myself a lot of the time because I didn't see any other women.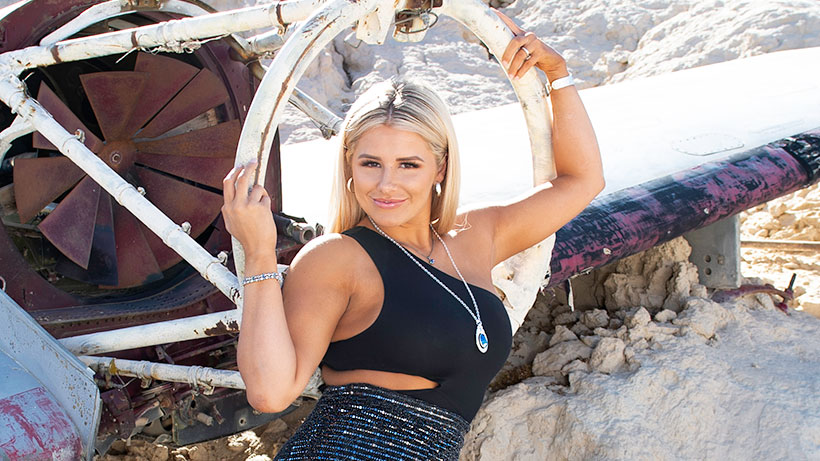 PBR.com: Which of the other PBR women are you closest to?
KD: I would say the girls I talk to the most would be Aymie Kolbaba, Montana and Aline. Which is so crazy, because we're all from different countries. [laughs] Any time that I'm at a PBR, those are the girls that we're texting like, 'Hey, come sit with me!' And I like Cierra Triplett too, she's super nice. All of them, really. I'll look on the daysheet and if any of their husbands are there, we all begin a group text and we all plan to sit together, go eat together before and after the event.
PBR.com: I love that. It's like a little United Nations.
KD: Yep, we've got our own little Global Cup. [laughs]
PBR.com: What's the atmosphere at events like when you're together with all the other women?
KD: Especially whenever I sit with that group of girls, we have that camaraderie. We all want their guys to do well, and they want the same for us, so it's really nice having that support. When you're sitting by yourself, you're already nervous about what's going to happen, but when you're sitting with a group of women that are going through the same thing as you, and you know they feel the same way about their husband or boyfriend risking their life every time they do this, it just makes you feel a little bit more comfortable. So it is nice having that support group, almost, because you're already anxious, so it kind of takes the pressure off when you get to talk to them. You kind of trade stories, and it definitely helps, for sure.
PBR.com: What does it mean to you to be part of the PBR family?
KD: It is super awesome. It is definitely a family. I don't think people understand, truly, the bonds that the girls have. We've grown up together. The boys have grown up together. Even though we only see these people on the weekends, I see them more than I do my real friends at home because whenever my friends are working, I don't get to see them during the week, and I'm away on the weekends with Cooper. So the girls that are there are really the ones that become your really, really good friends. You have friends back at home, but you don't get to see them and evolve those type of serious, deep friendships like you have with the women of the PBR, because you're going through the same thing together.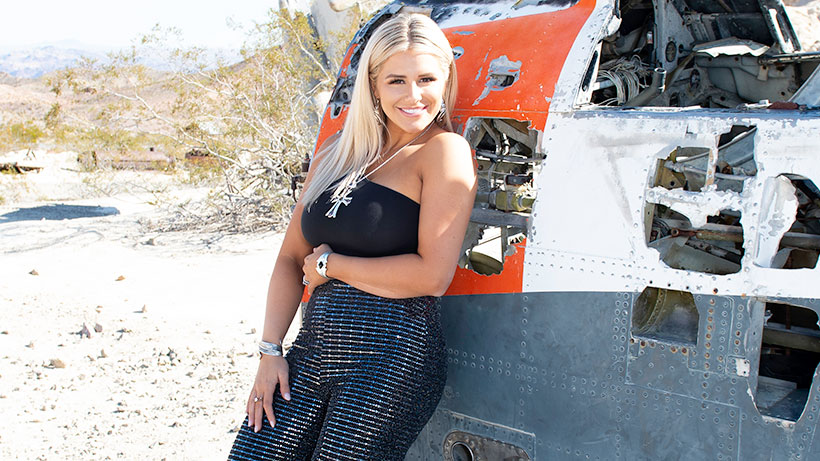 PBR.com: What's your favorite item of clothing or fashion trend right now?
KD: My favorite trend right now is rhinestone fringe. They're putting rhinestone fringe on jackets, on shorts, on pants. I think that that still has a Western flair to it but is still very chic with the rhinestones. I just bought this jacket for Finals last week, and it's this distressed denim jacket where this girl puts rhinestone fringe with Swarovski crystals on the back of it. It's really cool.
PBR.com: When it comes to clothing, jewelry or makeup, what's one staple item that we'll never see you without?
KD: That's got to be my lashes (from my business, Reign Lashes). [laughs] It's got to be lashes. I can't live without that. Well really, when I'm home I never wear my lashes because I'm either working out or I'm working. I don't have time to do that! I'm chasing a kid! So I'll see people just in Subway or something and they'll be like, 'Aren't you the eyelash girl?' And I'm like, 'I'm sorry I don't have them on today.' [laughs] I never have any on. But if I'm at a PBR, I'm always going to have lashes on.
PBR.com: What is it you like about the pieces in this Montana Silversmiths collection?
KD: I really like that they're Western, but they're mainstream at the same time. I think that they took pieces that are relevant today in fashion, and in Western fashion, and they merged them together. And that's perfect for me, because that's the exact definition of my life. I'm not a cowgirl, but I enjoy being able to fit in, but still have a little bit of my own flair in it. So I think that all the pieces that they've done, especially in the last year I've been working with them, really feel very much more of the modern cowgirl.
You can check out the latest collections with Montana Silversmiths here. Stay tuned next month as we talk with another of the Women of the PBR.